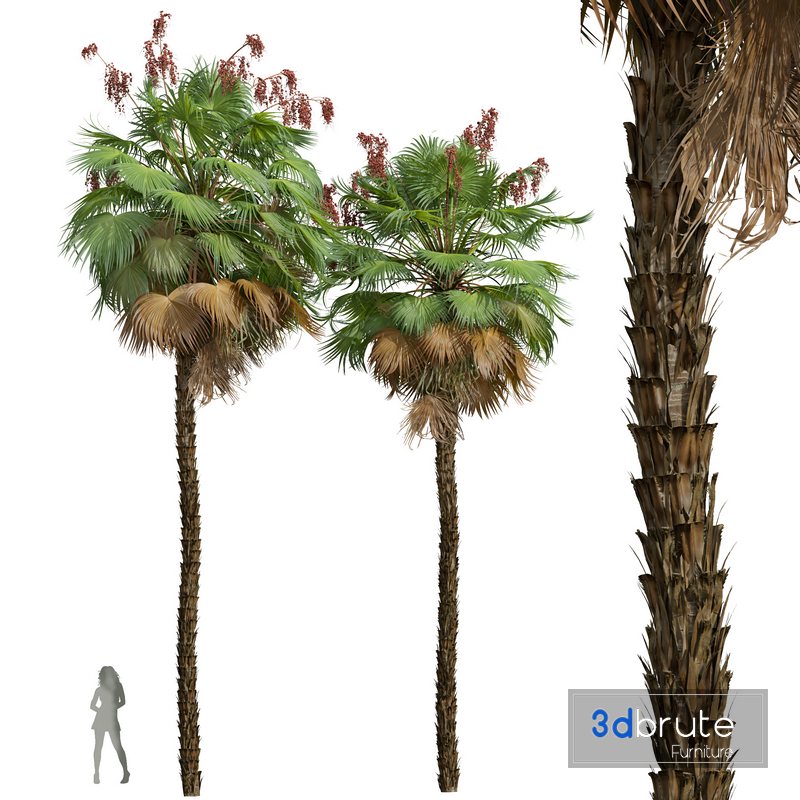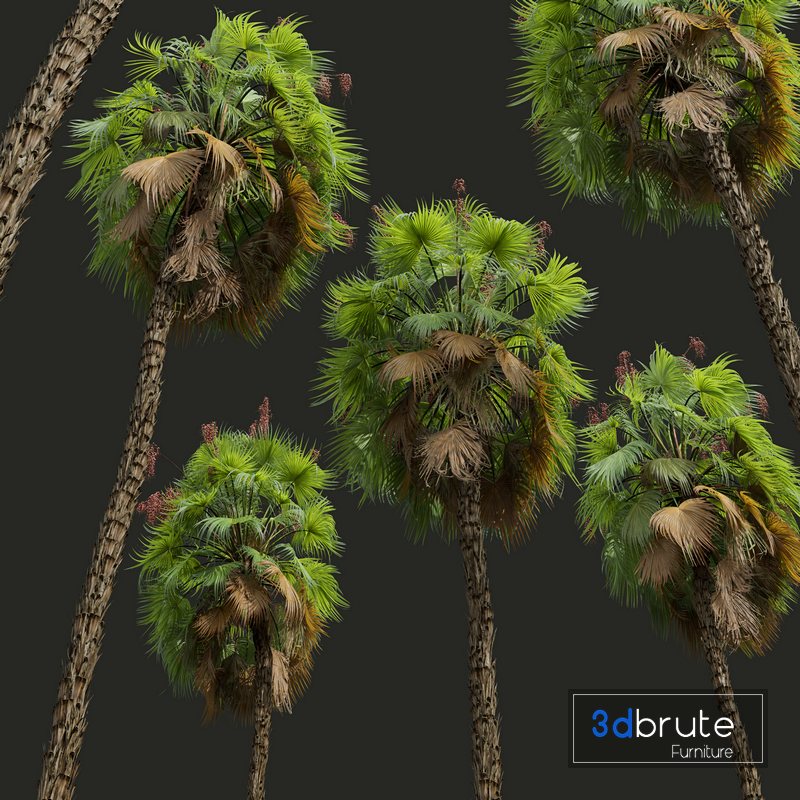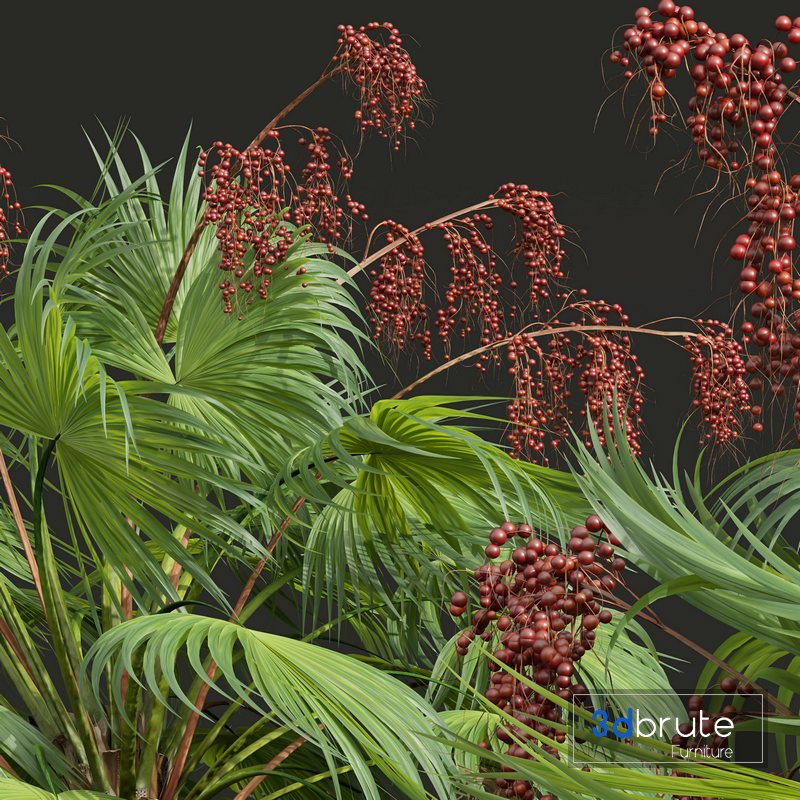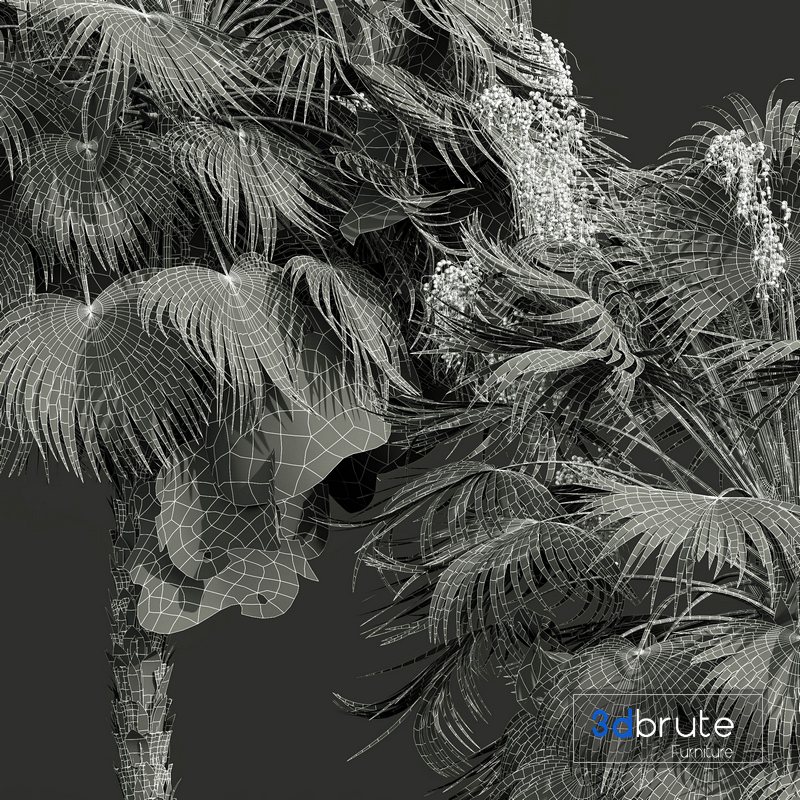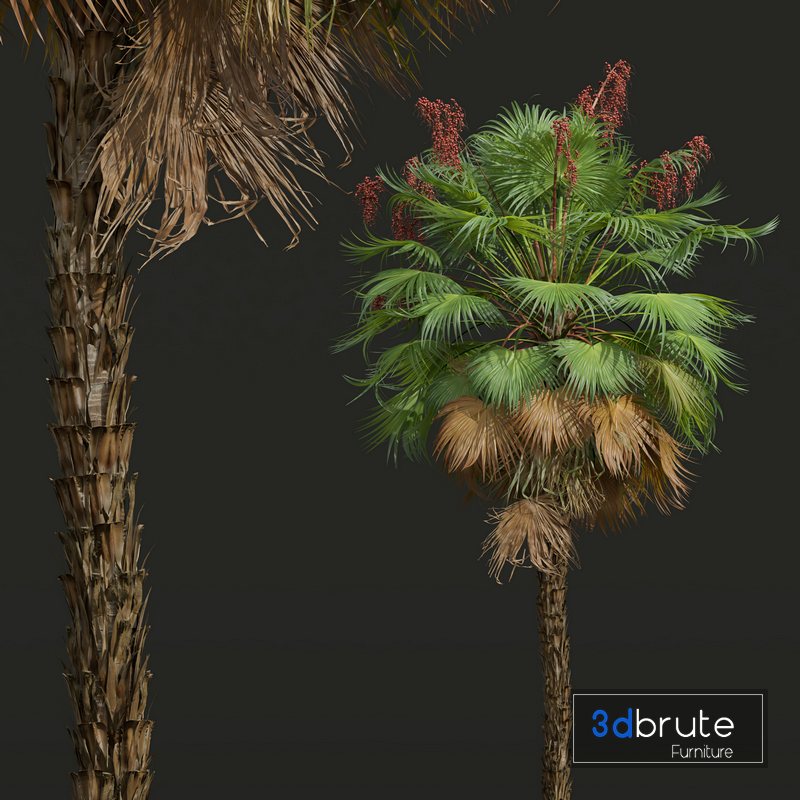 Description:
New Plant High detail Acoelorrhaphe Wrightii Fruit
Acoelorrhaphe is a genus of palms with single species Acoelorrhaphe wrightii, known as the Paurotis palm, Everglades palm or Madeira palm in English and cubas, tique, and papta in Spanish.
It is native to Central America, southeastern Mexico, the Caribbean, Colombia, the Bahamas, and extreme southern Florida where it grows in swamps and periodically flooded forests. It is a small to moderately tall palm that grows in clusters to 5?€?7 meters (16?€?23 ft), rarely 9 m (30 ft) tall, with slender stems less than 15 centimetres (5.9 in) diameter. The leaves are palmate (fan-shaped), with segments joined to each other for about half of their length, and are 1?€?2 m (3.3?€?6.6 ft) wide, light-green above, and silver underneath. The leaf petiole is 1?€?1.2 m (3.3?€?3.9 ft) long, and has orange, curved, sharp teeth along the edges. The flowers are minute, inconspicuous and greenish, with 6 stamens. The trunk is covered with fibrous matting. The fruit is pea-sized, starting orange and turning to black at maturity.
2 Different 3D models in the scene
Height: 12000mm & 10000mm
1- Materials is archive (material library)
– Corona mtl + Vray mtl + Standard mtl
2-Polys: 1065k + Verts: 1055k
3- 4K texture + 4K material
4- JPEG (texture), MAX , OBJ + MTL
5- 3dmodels: MAX + OBJ
6- Corona render (Renderer Engine-MAX)
– Scanline render (Renderer Engine-OBJ)
7- Models has unwrapped overlapping and
maps supported traditional 3ds Max texturing.
(tiling coordinates)
Note:
– To use the max file you need to use at 3dsmax 2015
– Units: Millimeter
– Clean Topology (quad mesh)
– You Can Add Turbo Smooth
If you have any problems for setting up the models,
send me a message here or via avatar.group.ad@gmail.com

Formats
3ds max 2015 (Cororna) + OBJ
Render
Size
86.4 MB
Style
Modern
Name
Acoelorrhaphe Wrightii Fruit 2Tree
Last Updated
September 12, 2022
Dimensions - Width x Length x Height
Polygons
Vertices
Article Tags:
acoelorrhaphe
·
fruits
·
Plant
·
Tree
·
wrightii
Article Categories:
Plant