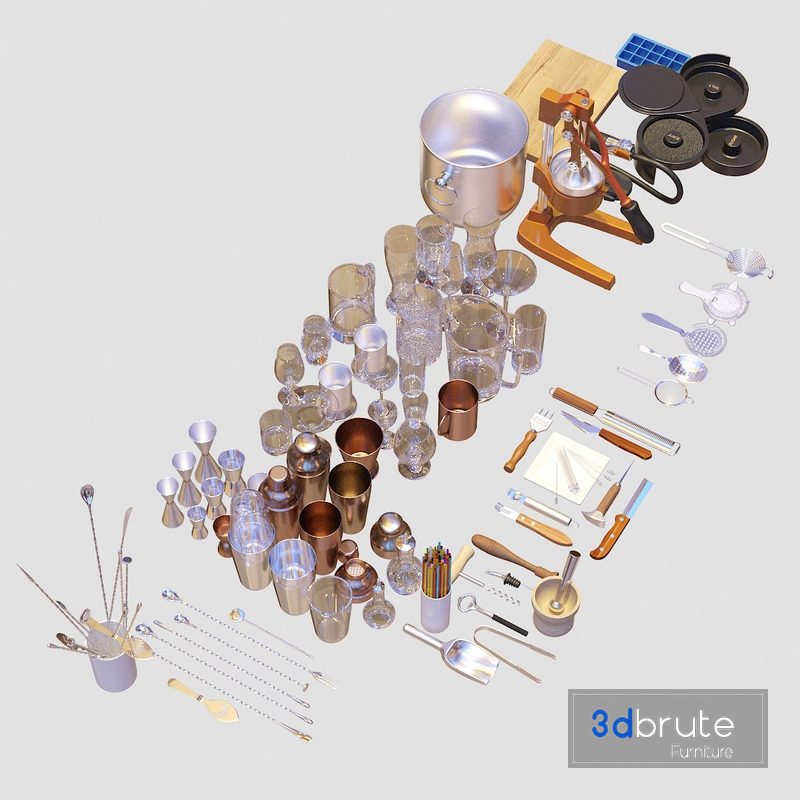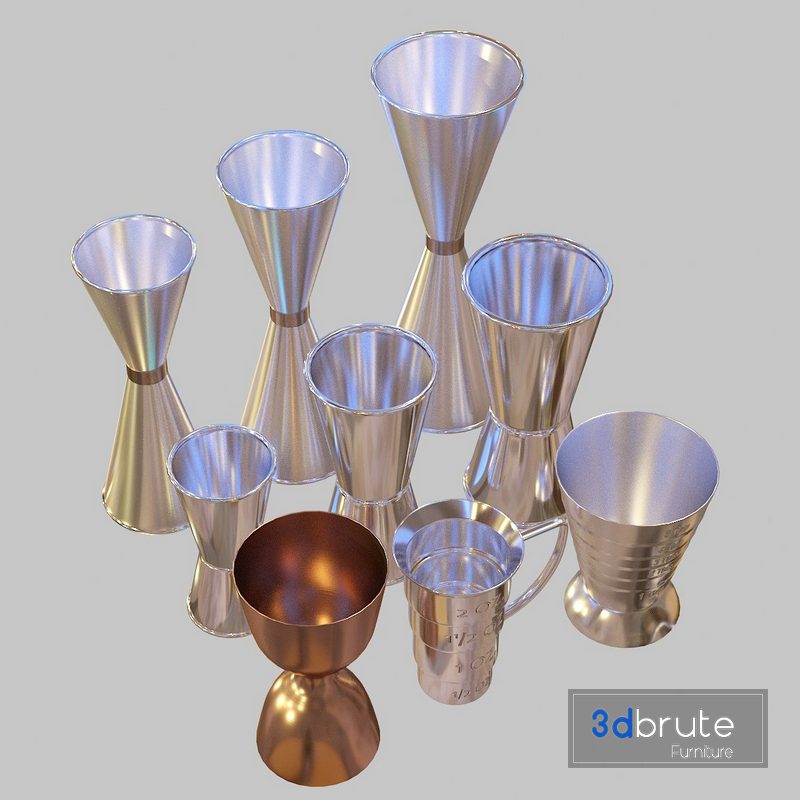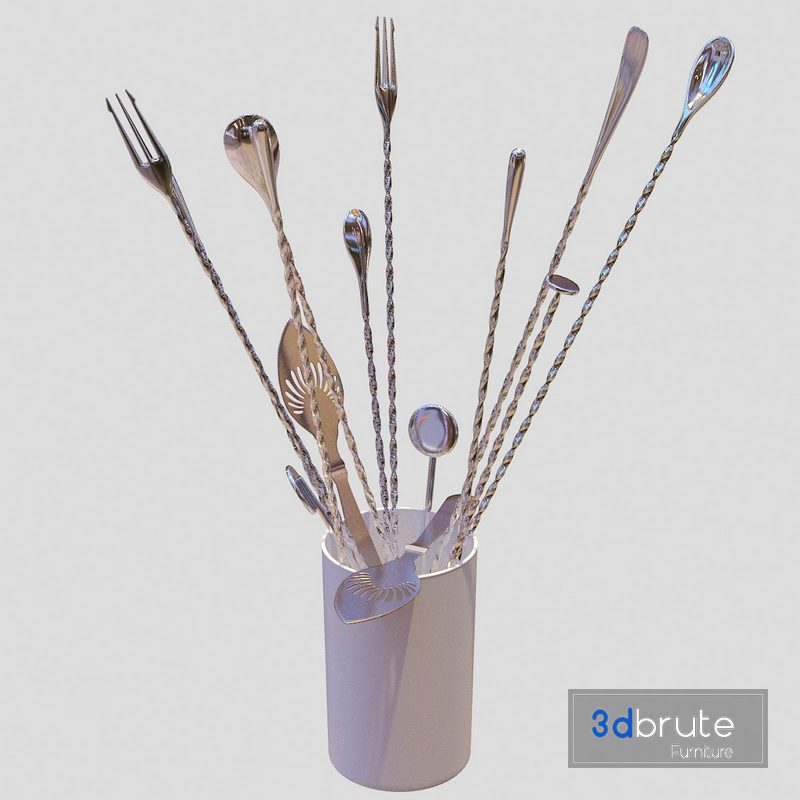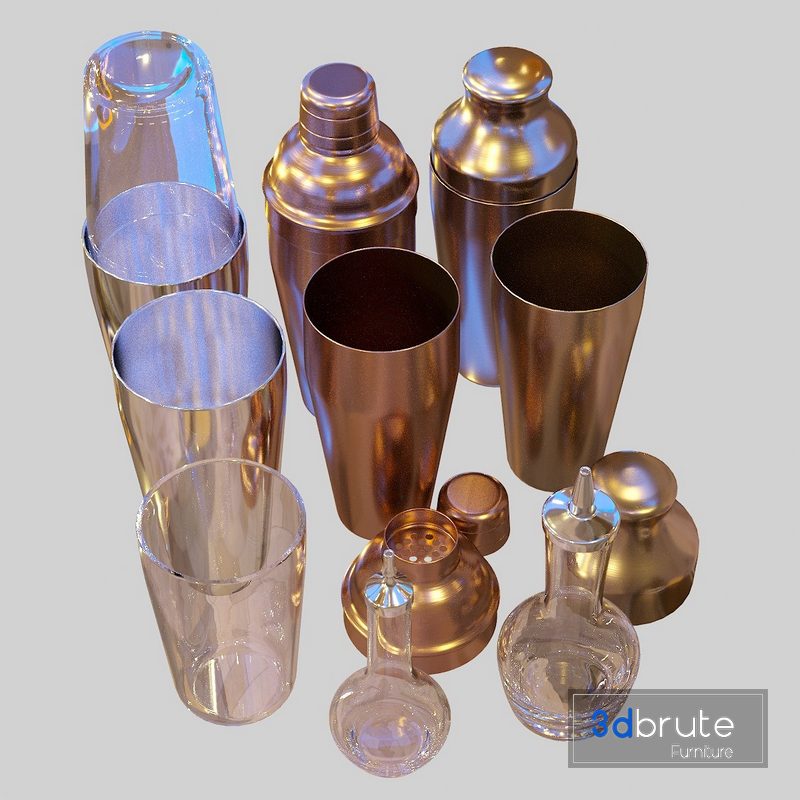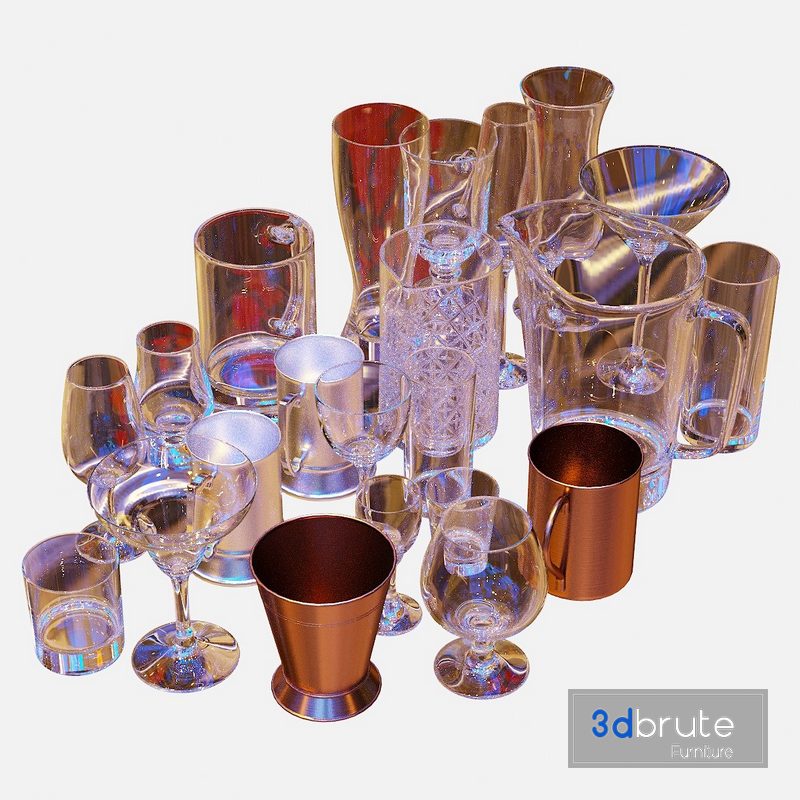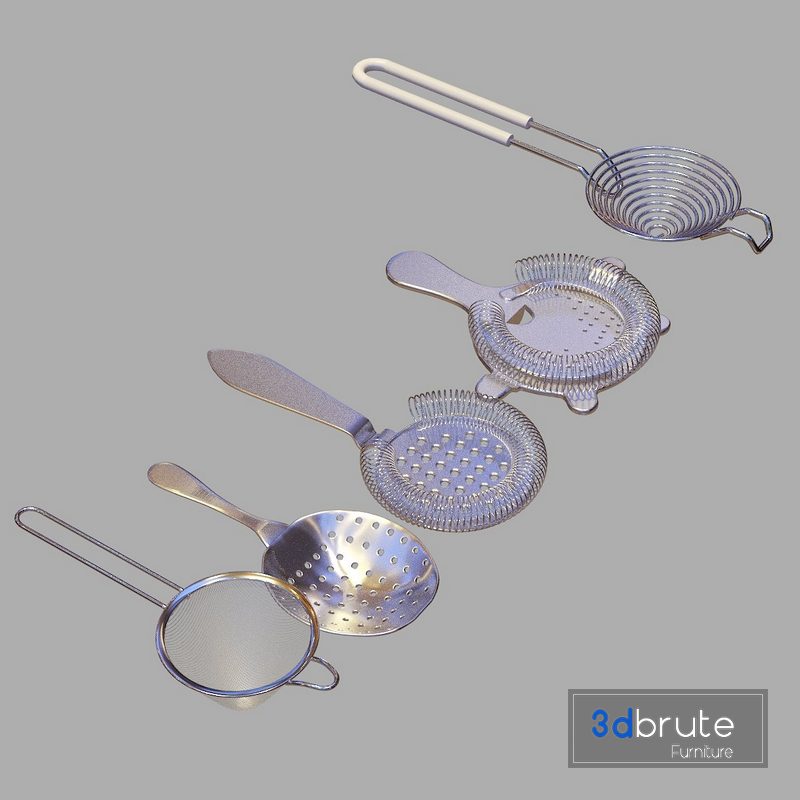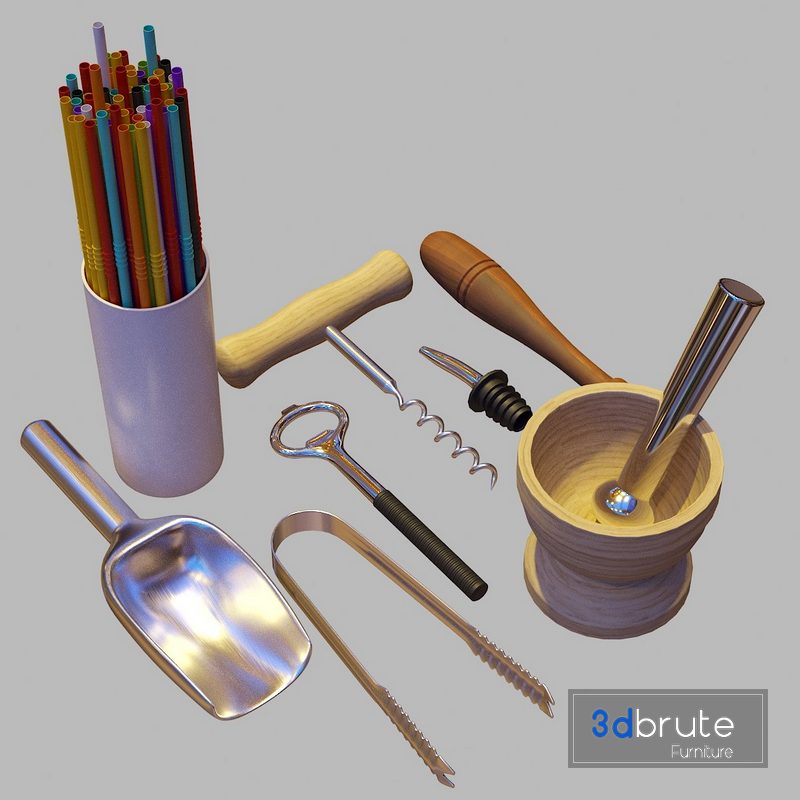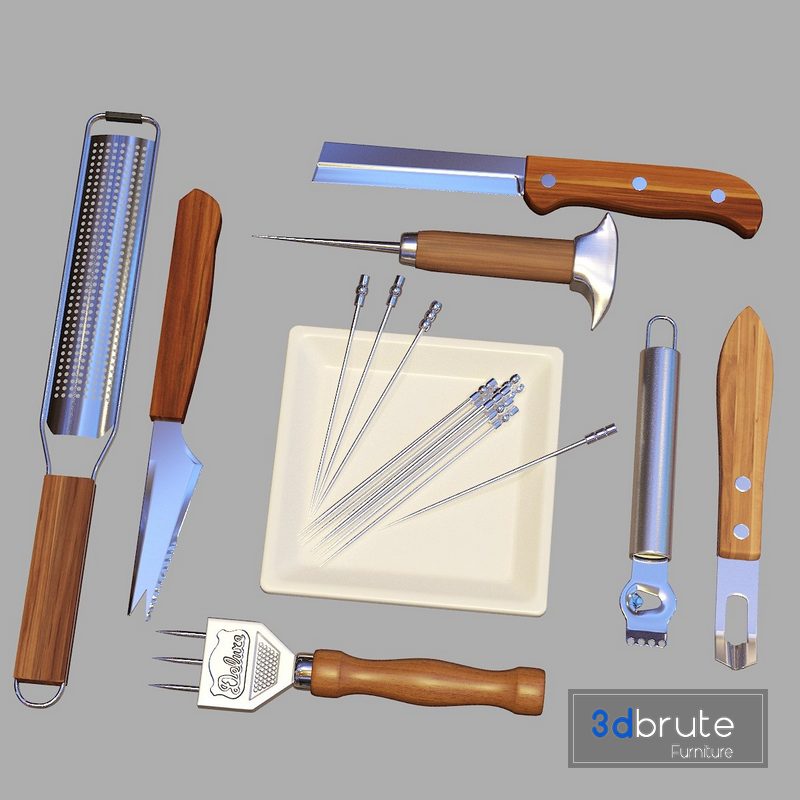 Description:
Bartender Tools Set 70
Bartender Tools Set includes 70 objects what can be used in scenes with following subjects: bar, pub, party, club, kitchen, interior design, …
Scene contains 175 objects, what can be grouped and arranged in different ways.
3D Models made in 2016 max, max scene file + OBJ. Rendered in Corona 2.0
Quads & Triangles, and Real-world scale/proportions, all objects was made according to references.
Models have simple materials (not pretending to be pbr), +material library file for Corona.
Pivot point in center or bottom of objects.
To Subdivide models watch following desciprion.
Polys: 336647
Verts: 343664
All 70 objects are named:
1. Barspoon (Absinthe)
2. Barspoon (Hoffman)
3. Barspoon (Teardrop)
4. Barspoon (Double Teardrop)
5. Barspoon (Muddler)
6. Barspoon (Trident)
7. Barspoon (Collins Straw)
8. Jigger (Japanese) 30-45ml
9. Jigger (Japanese) 45-60ml
10. Jigger (Japanese) 60-90ml
11. Jigger (Double) 15-30ml
12. Jigger (Double) 35-50ml
13. Jigger (Double) 30-60ml
14. Jigger (Leopold) 30-60ml
15. Jigger (Stepped)
16. Jigger (Stepped-Single) 75ml
17. Shaker (Boston)
18. Shaker (Cobbler)
19. Shaker (Parisian)
20. Bitters Bottle 90ml
21. Bitters Bottle 100ml
22. Mixing Cup
23. Julep Cup
24. Beer Mug
25. Irish Coffee Mug
26. Blue Blazer Mug 1
27. Blue Blazer Mug 2
28. Moscow Mule Mug
29. Brandy Snifter
30. Champagne Flute
31. Collins Glass
32. Cordial Glass
33. Highball Glass
34. Hurricane Glass
35. Nick & Nora glass
36. Glencairn whisky glass
37. Margarita Glass
38. Martini Glass
39. Pilsner Glass
40. Pitcher Glass
41. Rocks-Old Fashioned Glass
42. Shot Glass
43. Wine Glass
44. Ice Bucket
45. Ice cube mold
46. Cutting board
47. Manual Heavy Duty Citrus Juicer
48. Smoking gun (To Subdivide deselect text 3d model)
49. Glass Rimmer (To Subdivide deselect text 3d model)
50. Ice Scoop
51. Ice tongs
52. Straws (No need to Subdivide straws, only cup can be subdivided)
53. Bottle opener
54. Corkscrew
55. Speed Pourer
56. Mortar & pestle
57. Muddler
58. Cocktail Picks
59. Knife (Cannon)
60. Knife (Pronged)
61. Knife (Channel)
62. Peeler
63. Ice Pick
64. Ice Pick & Axe
65. Zester Grater (No need to Subdivide whole model, deselect the blade)
66. Strainer
67. Strainer (Julep)
68. Strainer (Hawthorne) 1 (To Subdivide select only the handle)
69. Strainer (4-Prong Hawthorne) (To Subdivide select only the handle)
70. Egg Separator

Formats
3dsmax 2016 (Corona) +obj
Render
Size
15 MB
Style
Modern
Name
Bartender Tools Set 70
Last Updated
February 21, 2022
Dimensions - Width x Length x Height
Polygons
Vertices
Article Categories:
Other kitchen accessories