Immediately when you ctrl z, 3ds max error message: "Application Error. An error has occurred and the application will now close. Do you want to attempt to save a copy of the current scene?"
Next a pop-up window will automatically back up. Also, when you exit 3dsmax, you do not choose to save the file, but the file is still saved, this will cause many unintended annoyances.
I use 2 computers, one in the office, one at home, its all fails. This error is caused by a virus, called: "Worm.3d max.alc.clb" . 3ds max ctrl z not working.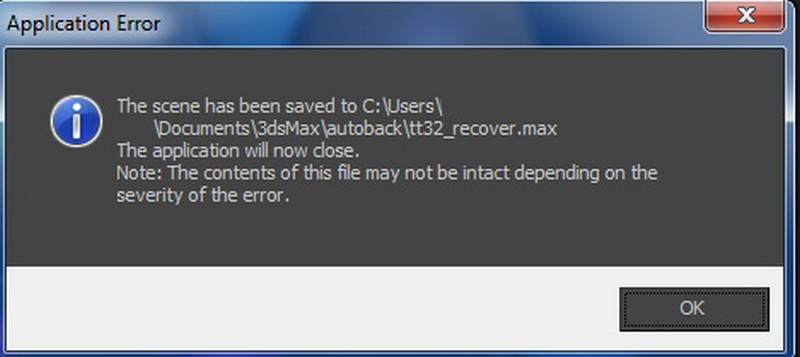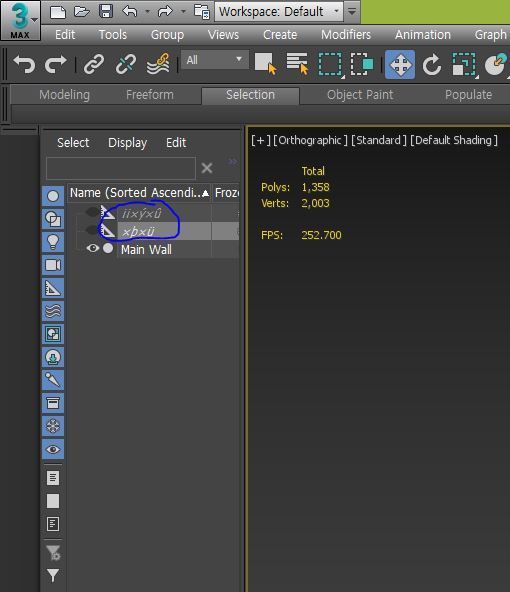 Empty helper nodes (e.g. "¡¡×ý×û" and "×þ×ü").
How to fix undo errors in 3dsmax
1.For 3dsmax 2015- 2022
Exit 3dsmax and install this Tools from Autodesk: Security Tools
| | |
| --- | --- |
| The price does not include VAT (depending on each country) | Download |
| Formats | 2.1.0-021 |
| Render | |
| Size | 1. 2 MB |
| Style | Modern |
| Name | Security Tools |
| Create Date | April 27, 2020 |
| Product ID | 12966874913 |
| Dimensions - Width x Length x Height | |
| Polygons | |
| Vertices | |
Then open 3ds max file and save again
2.For 3dsmax 2014 or lower
1.First , open 3dsmax, go to Maxcript> Runscripts> Select and click on the "PruneScene.mzp"> Open
2.The window pops up, you follow the instructions
3. Select : Next  and  Next. Then the software is installed. Click on" Run Script"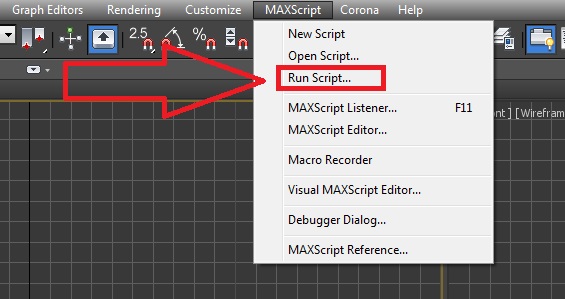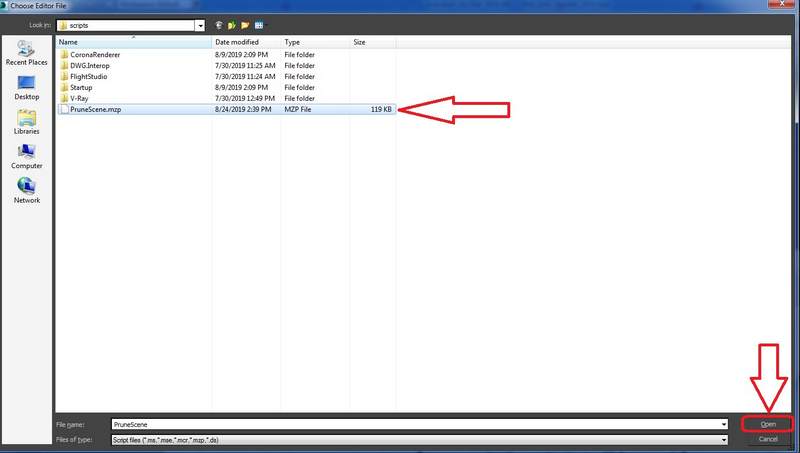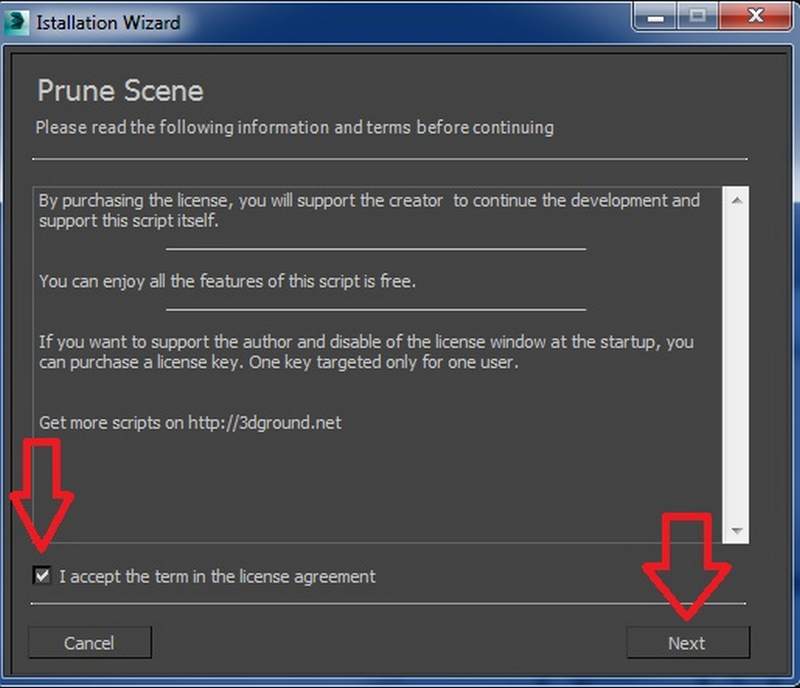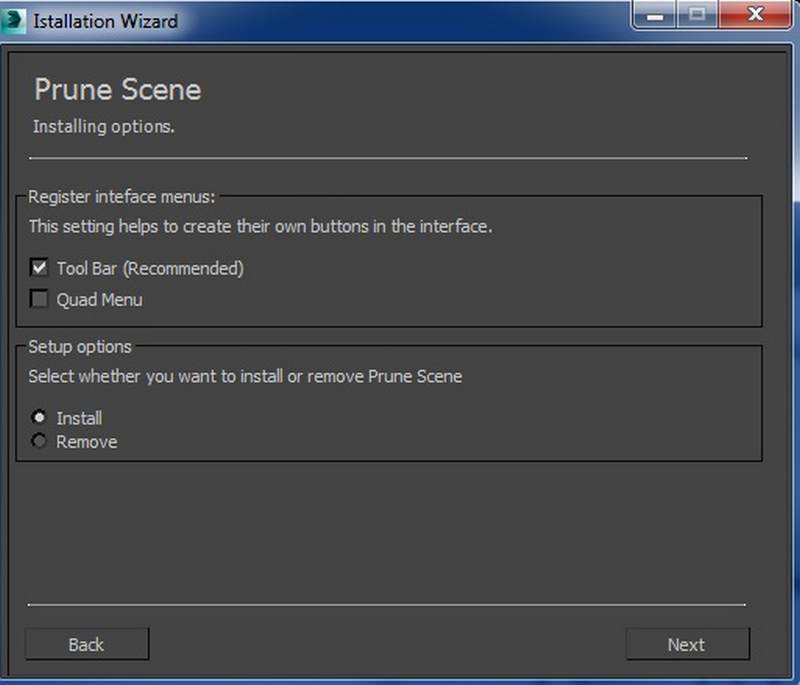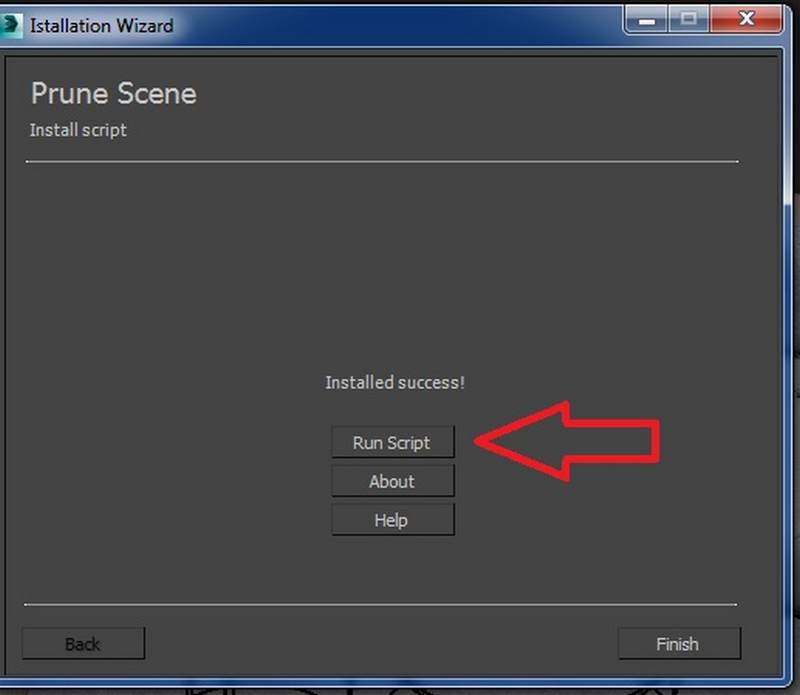 4.Because this is a fee-based software to use all functions, the free version also supports killing this virus. You click  the "1" button to turn off the window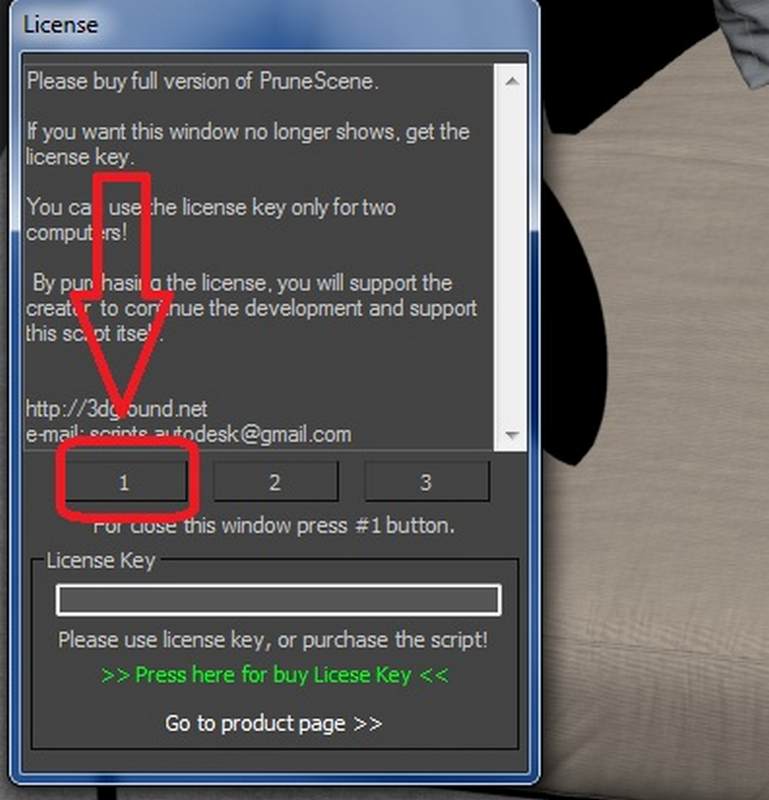 5.By this step, you can clean the file by click the  "Start " button.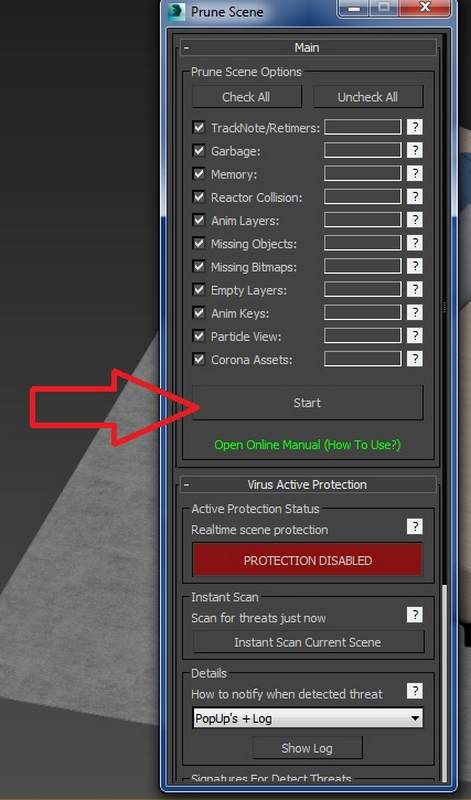 6. It will have this interface when you see an error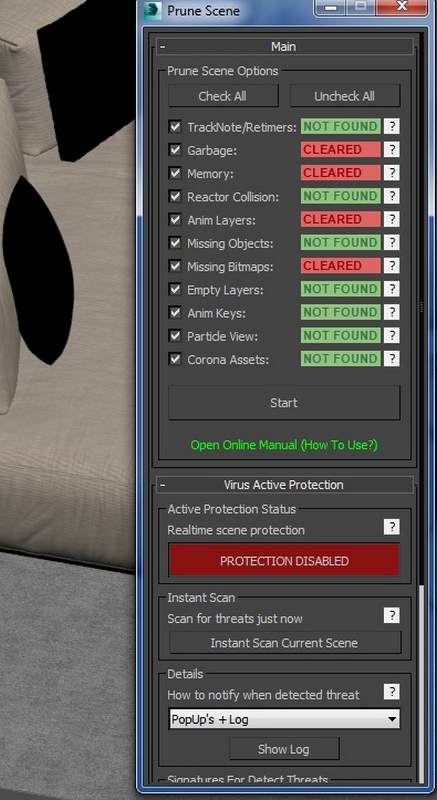 7. Important, to this step, to kill the virus, click the "Protection Disabled" button.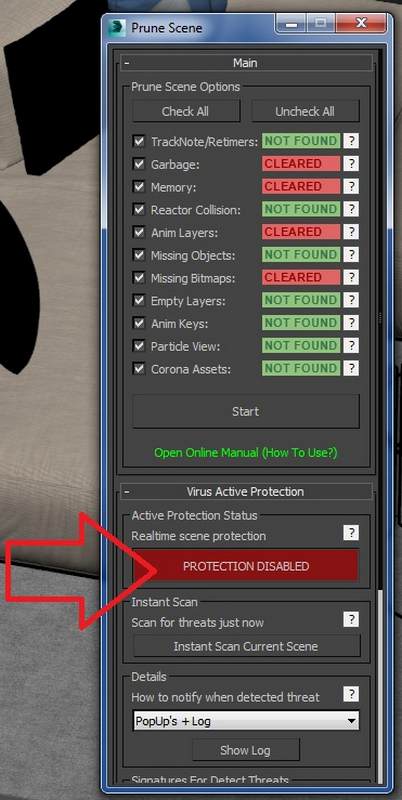 8. There will be a notification " [Worm.3d max.alc.clb] Virut detected and removed"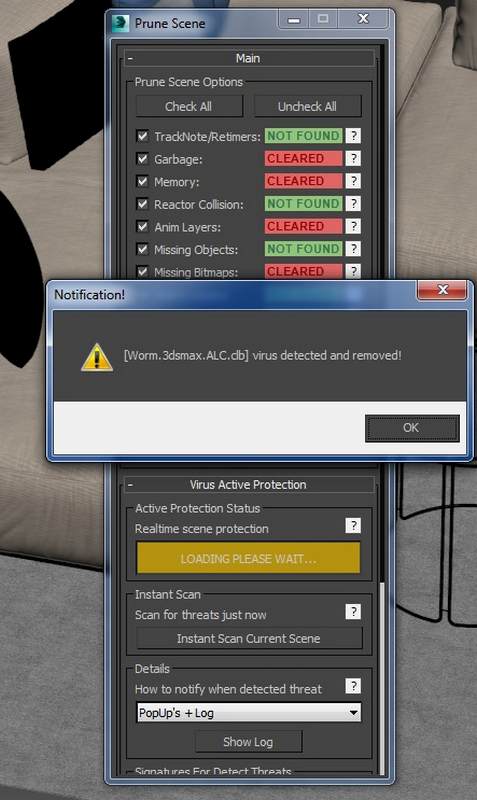 9 .Look down, notification "Success. Virutes not detected"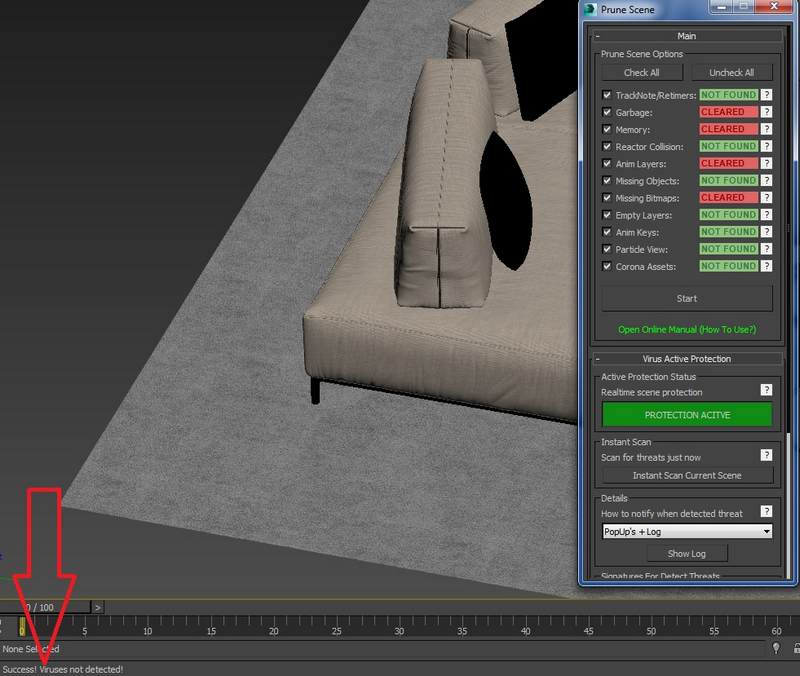 This undo error has been fixed. Download this script here

| | |
| --- | --- |
| The price does not include VAT (depending on each country) | Download |
| Formats | Script |
| Render | |
| Size | 119 KB |
| Style | Modern |
| Name | PruneScene |
| Create Date | October 23, 2019 |
| Product ID | 12966874913 |
| Dimensions - Width x Length x Height | |
| Polygons | |
| Vertices | |
Article Tags:
ctril z
·
undo
·
virus
Article Categories:
Scripts