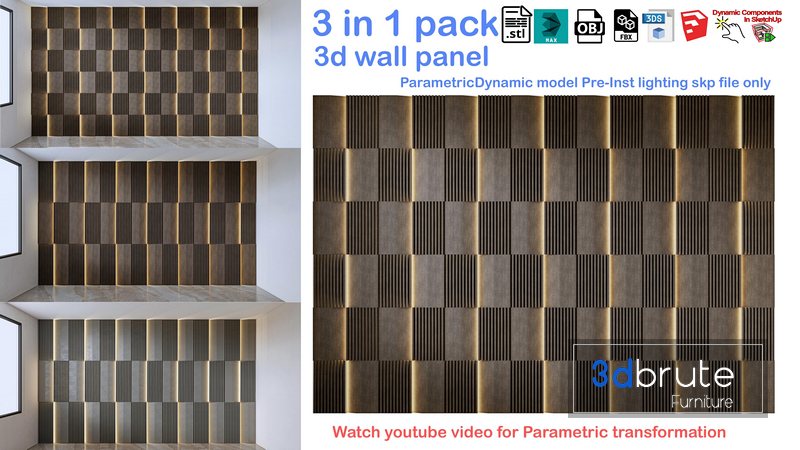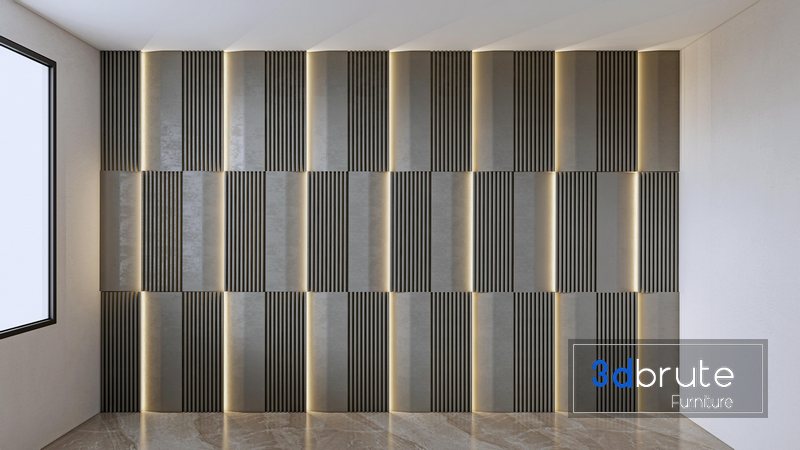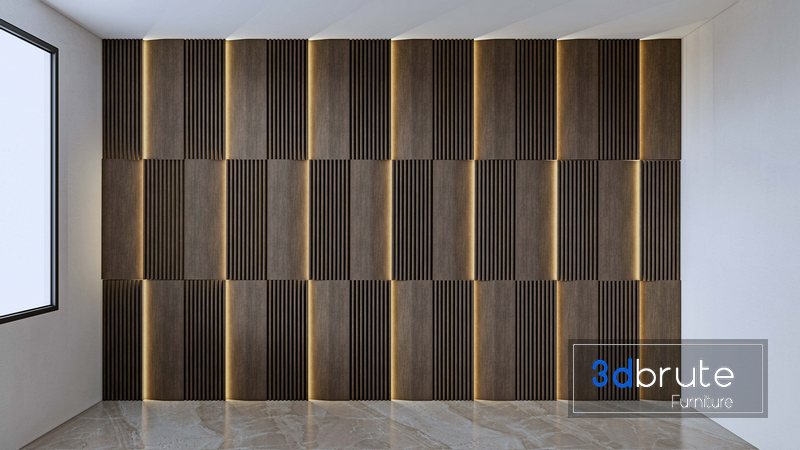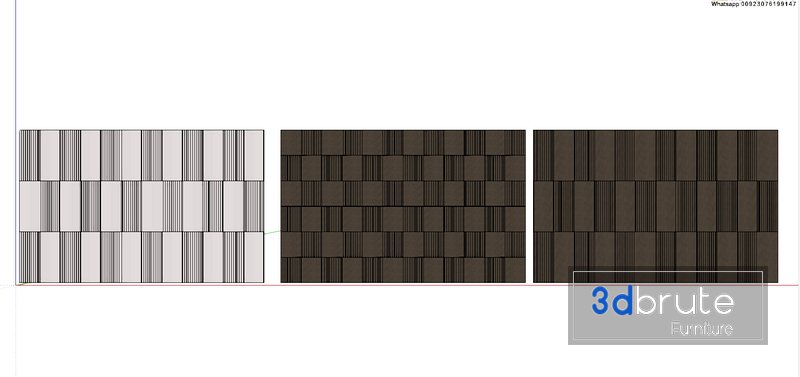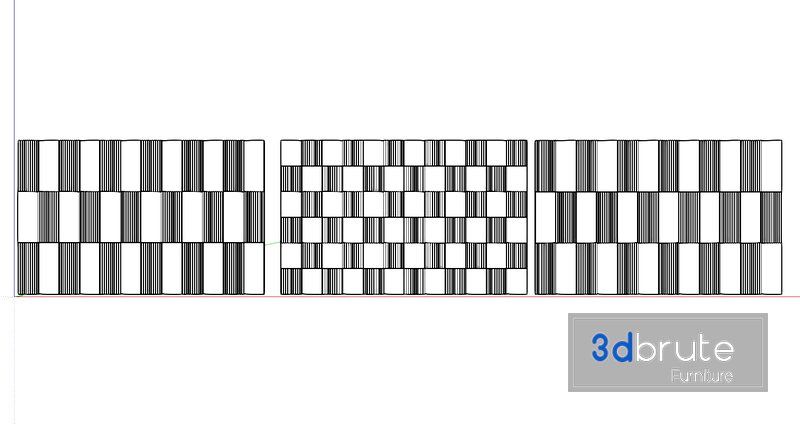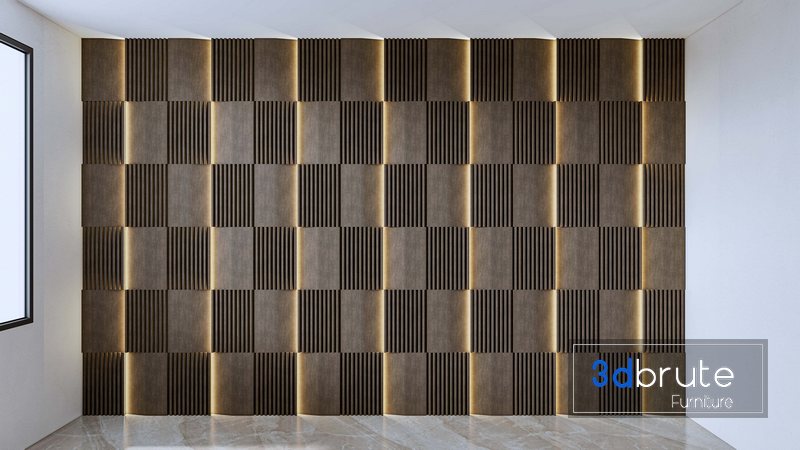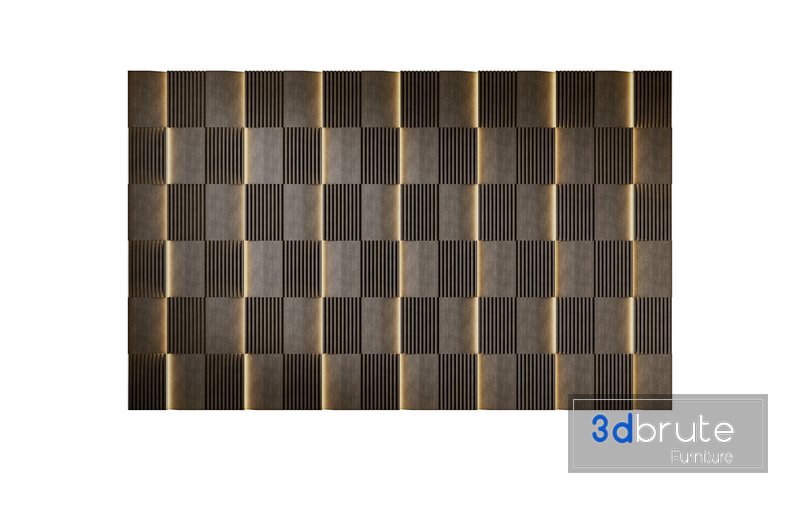 Description:
Models Details .
Model : 1
Model type : Dynamic
Fully parametric : yes
Array Option : yes
Render engine : Enscape
Material Enscape : yes
Pre-Installed Lighting : yes
Any size able : yes
Sketchup Version : 2020
Exchange Formats : 3Ds Max 2020, OBJ, FBX, Dae, 3ds, stl. Included
Watch You tube video Tutorial for this model how to use: https://youtu.be/kKzf1vOZULo
Looking to add a touch of elegance and sophistication to your living room and bedroom walls? Look no further! Welcome to our captivating video showcasing a wide range of decorative wall panels in mesmerizing 3D models specifically designed to transform your living spaces.In this video, we take you on a visual journey through an array of exquisite decorative wall panels, meticulously crafted to enhance the ambiance of your home. From contemporary geometric patterns to intricate floral designs, these 3D models offer a perfect blend of artistic beauty and functionality. Witness the transformative power of these panels as they add depth, texture, and a unique focal point to your living room and bedroom walls. With their stunning visual appeal, these decorative wall panels create an inviting atmosphere that reflects your personal style and taste.We also provide expert tips on how to incorporate these decorative wall panels into your home decor, guiding you through the installation process to ensure a seamless and hassle-free experience. Discover the versatility of these panels as we explore various design options and demonstrate how they effortlessly complement different interior styles.
Subscribe now to our channel and hit the notification bell to stay updated with the latest trends in home decor. Get inspired by the captivating beauty of decorative wall panels and embark on a journey to transform your living spaces into luxurious and inviting retreats.

| | |
| --- | --- |
| The price does not include VAT (depending on each country) | |
| Formats | 3ds Max 2020+Fbx+Obj+Dae+Skp+3ds |
| Render | standard |
| Size | 3.8 MB |
| Style | Modern |
| Name | Decorative Wall Panel 3D wall panel 3d panel |
| Date | May 30, 2023 |
| Product ID | 283625 |
| Dimensions - Width x Length x Height | |
| Polygons | |
| Vertices | |
| Product link | |
Article Tags:
3D panel
·
back-wall
·
bedroom-wall
·
Decoration
·
decorative panel
·
interior
·
interior design
·
led-wall
·
light-panel
·
living-room-light-panele
·
living-room-wall
·
tv wall
·
wall decor
·
Wall light
·
Wall panel
·
wall-decorative-light-panel
·
wall-light-panel
·
wall-panel-with-light
Article Categories:
3D panel