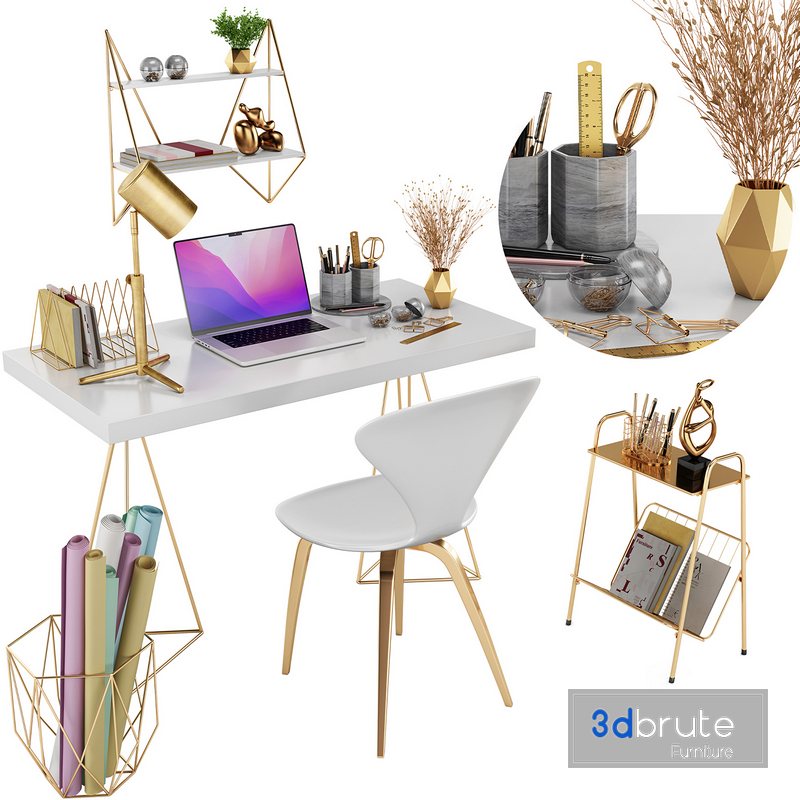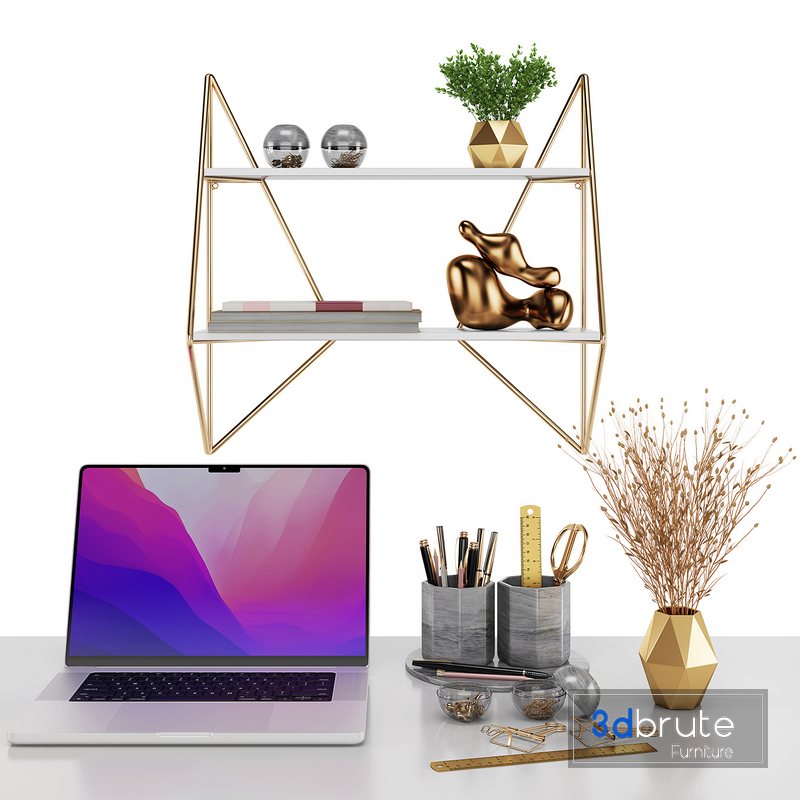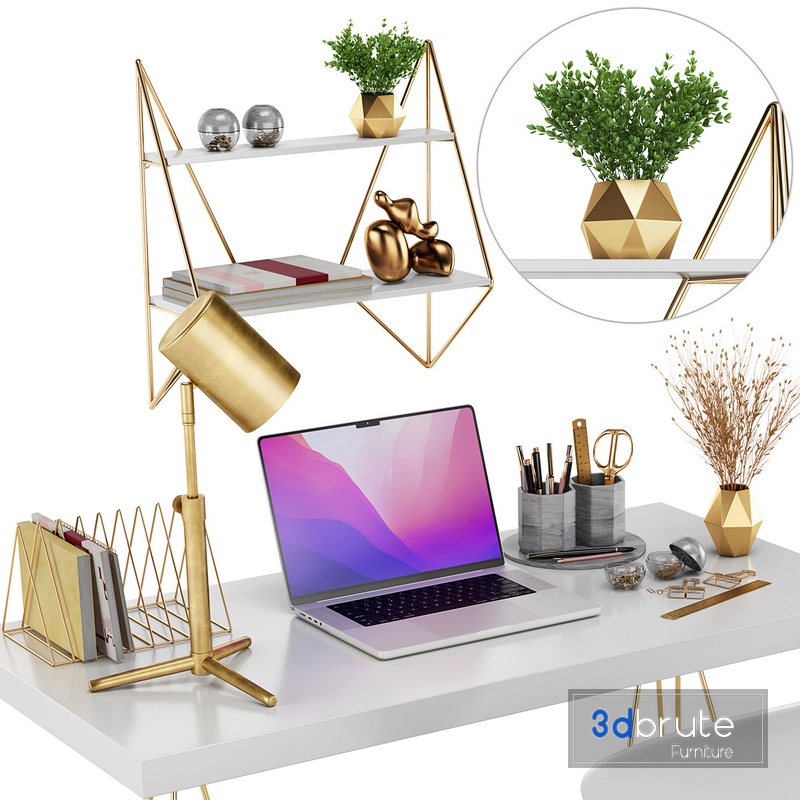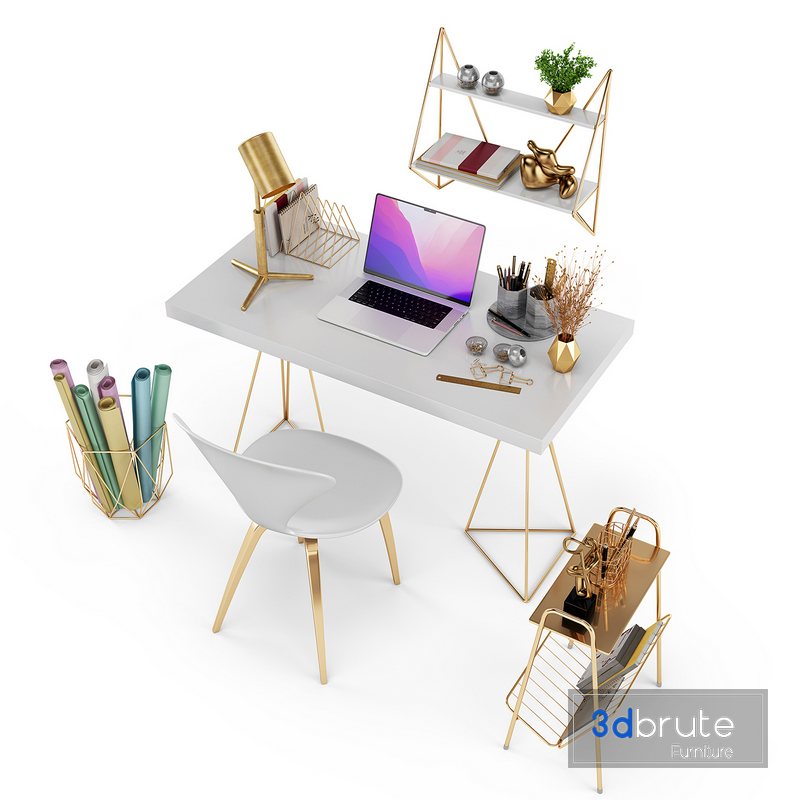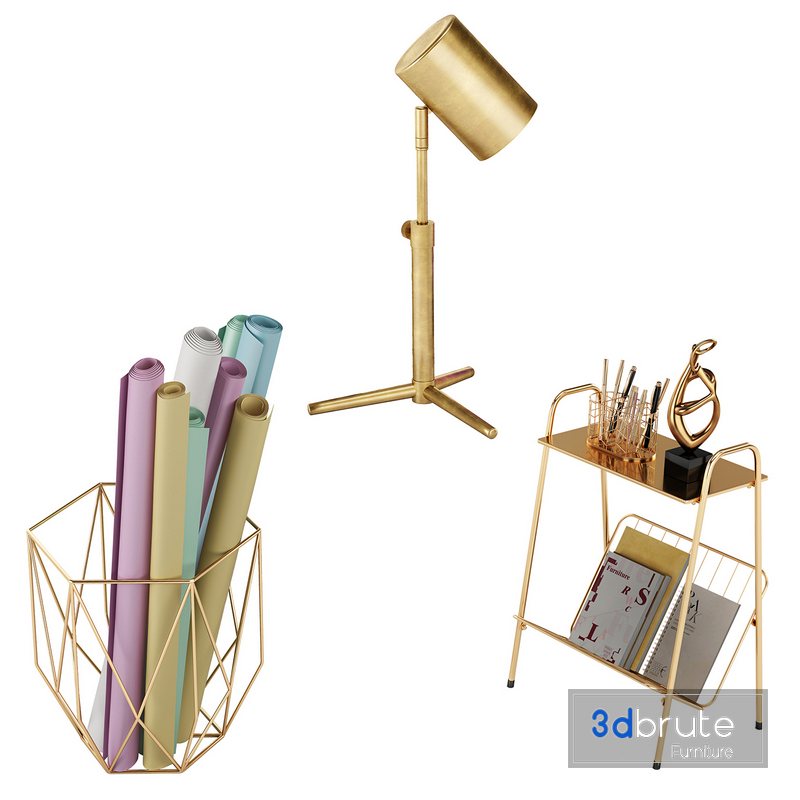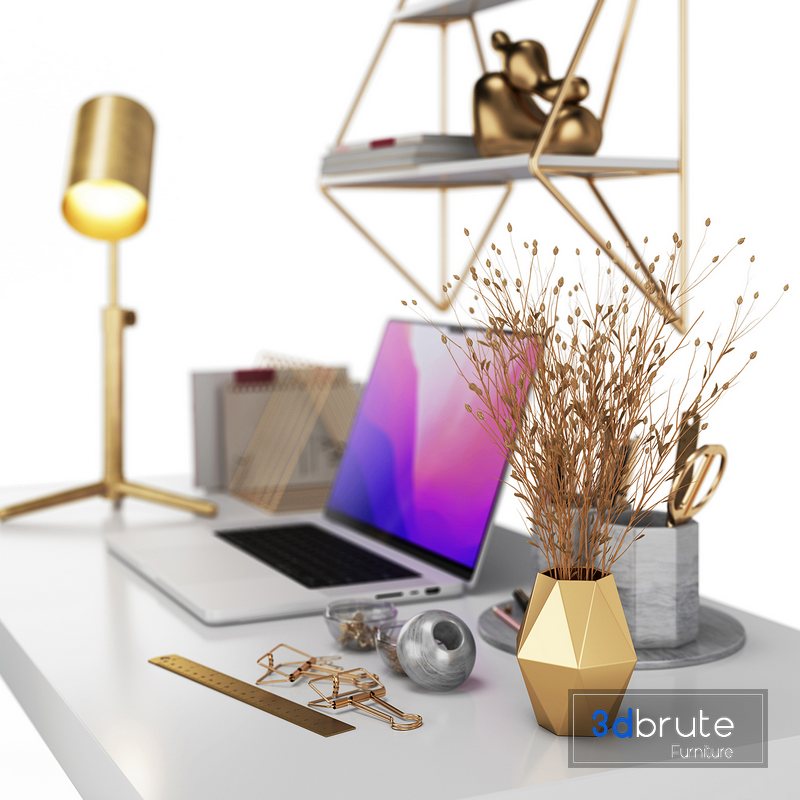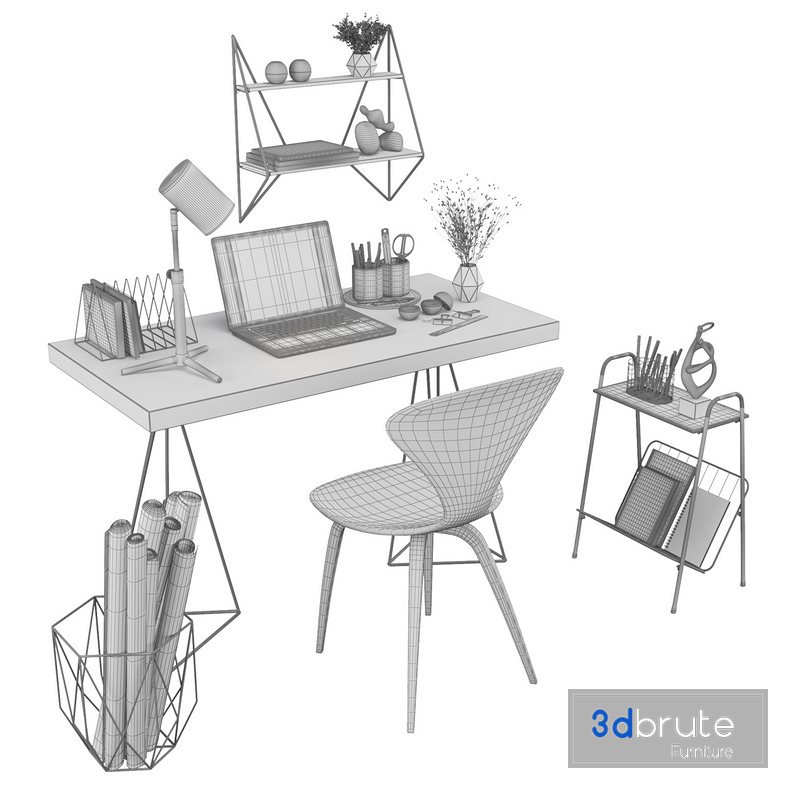 Description:
Natural 3d design of Golden Workplace Set with modern facilities.
Included:
4-Legged chair, Table, MacBook Pro 16, Appliances shelf,
Book side drawer, Table light, Decorative items, plants,
Furniture book and notebook
The turbo smooth modifier is active in some main objects.
MacBook has the correct pivot for opening/closing the screen.
I modeled all details and Used the best textures with high quality.
The most critical textures are in 2048*2048 or 4096*4096 resolution.
Almost all textures and materials names started with the project file.
You can render in high-resolution modes like 5000*5000 pixels or Even more!
I did the renders with V-ray.
If you have any problem, please send a message or email.
————-
Formats:
(3dsMax 2014+Vray 3.2+Corona 3.2) + Fbx + Obj
Unit: CM
Table dimension:
Height:75cm, depth:60cm, width:120cm
All Polygons: 1.372.019
All Vertexes: 1.401.496

| | |
| --- | --- |
| The price does not include VAT (depending on each country) | |
| Formats | 3ds Max 2014+Fbx+Obj |
| Render | vray, corona |
| Size | 255 MB |
| Style | Modern |
| Name | Golden Workplace Set 01 |
| Date | June 2, 2023 |
| Product ID | 284437 |
| Dimensions - Width x Length x Height | 120x60x75cm |
| Polygons | |
| Vertices | 1401496 |
| Product link | |
Article Tags:
4-legged chair
·
Appliances shelf
·
book side drawer
·
chrome
·
clamps
·
Decoration
·
dry
·
dry plant
·
facilities
·
Furniture
·
gold
·
green plant
·
Macbook Pro 16
·
minimalism
·
note
·
Pins
·
ruler
·
scissors
·
set
·
shelves
·
table
Article Categories:
Office furniture