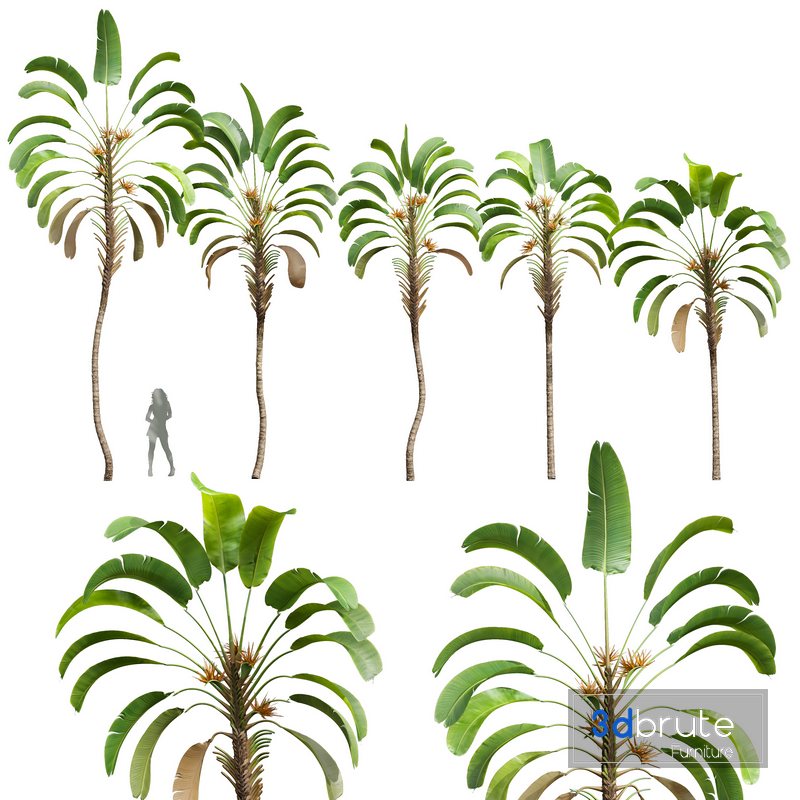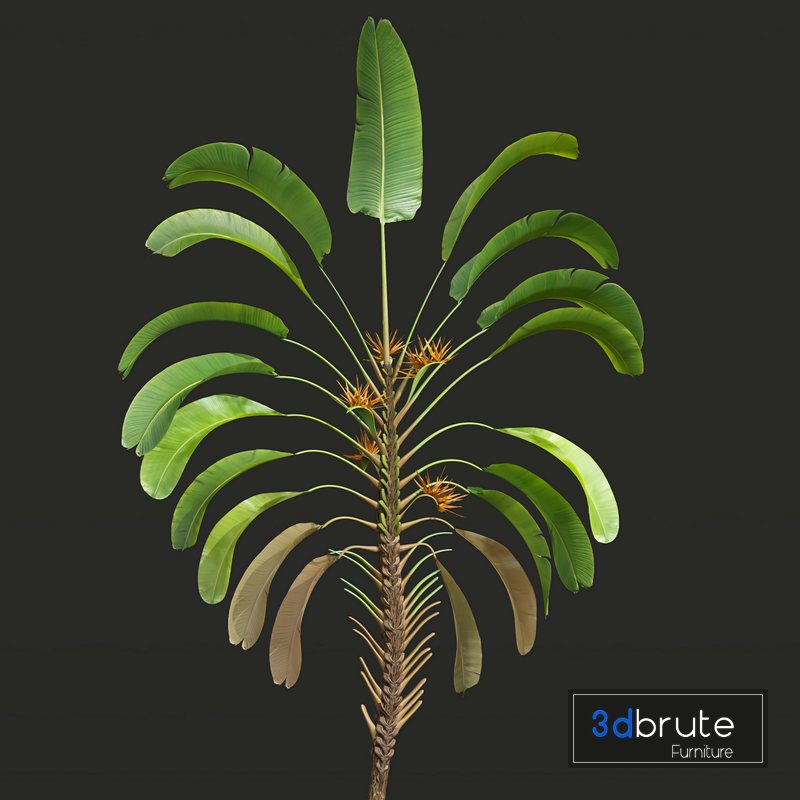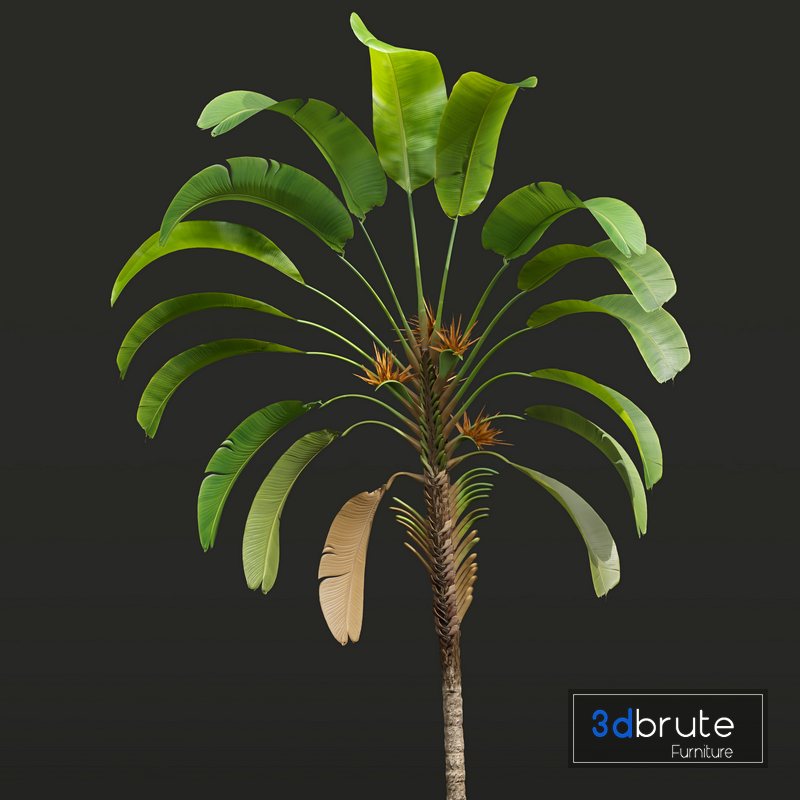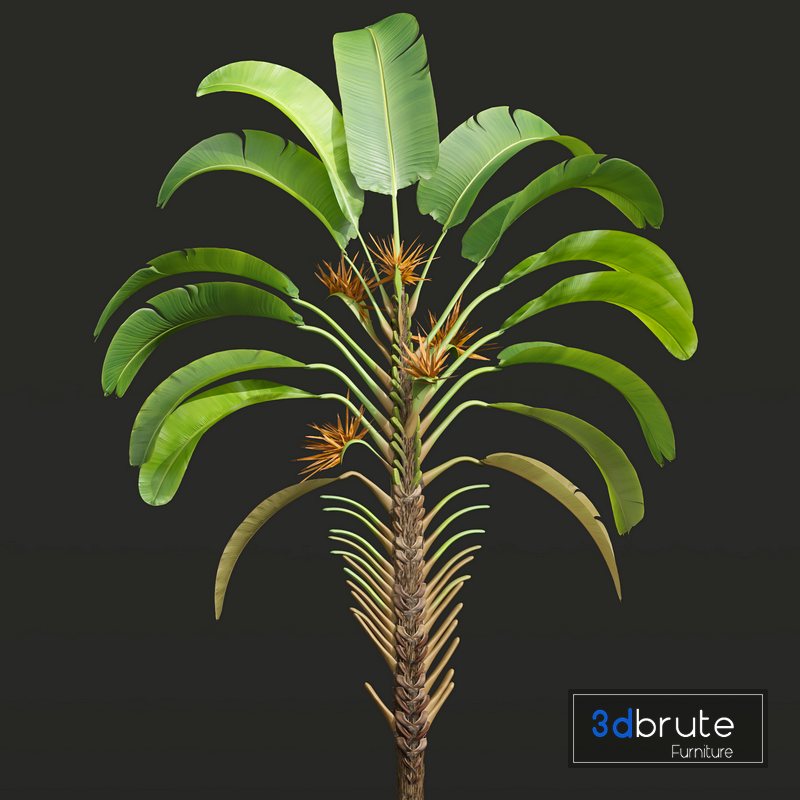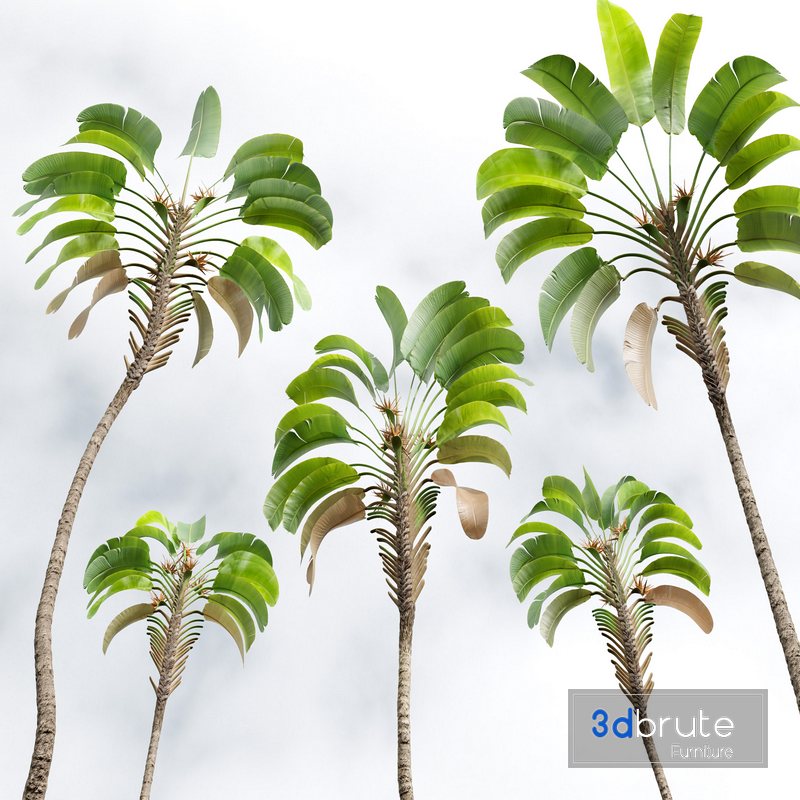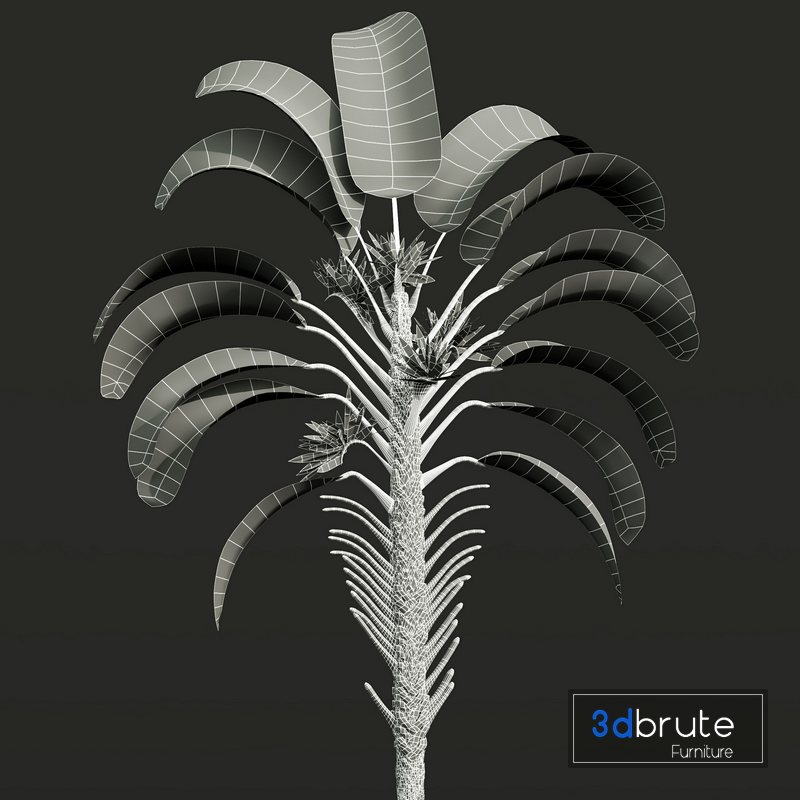 Description:
New Plant High detail Strelitzia Nicolai
Strelitzia nicolai, commonly known as the wild banana or giant white bird of paradise, is a species of banana-like plants with erect woody stems reaching a height of 7?€?8 m (23?€?26 ft), and the clumps formed can spread as far as 3.5 m (11 ft).
The 1.8 m (5 ft 11 in)-long leaves are gray-green and arranged like a fan at the top of the stems, similar to Ravenala madagascariensis. The inflorescence is composed of a dark blue bract, white sepals and a bluish-purple "tongue". The entire flower can be as much as 18 cm (7.1 in) high by 45 cm (18 in) long, and is typically held just above the point where the leaf fan emerges from the stem. Flowers are followed by triangular seed capsules.
5 Different 3D models in the scene
Height: 10000mm & 9000 & 8000 & 7500 & 7000
Big Preview:
https://s24.picofile.com/file/8451678834/01.png
https://s25.picofile.com/file/8451678842/02.png
https://s25.picofile.com/file/8451678850/03.png
https://s24.picofile.com/file/8451678868/04.png
https://s25.picofile.com/file/8451678876/05.png
1- Materials is archive (material library)
– Corona mtl + Vray mtl + Standard mtl
2-Polys: 662k + Verts: 927k
3- 4K texture + 4K material
4- JPEG (texture), MAX, OBJ + MTL + FBX 2012 + Blender 2.9 + Blender 2.9 + Maya 2018
5- 3dmodels: MAX+OBJ + FBX 2012 + Blender 2.9 + Blender 2.9 + Maya 2018
6- Corona render + Vray (Renderer Engine-MAX + FBX)
– Scanline render (Renderer Engine-MAX + OBJ)
7- Models has unwrapped overlapping and
maps supported traditional 3ds Max texturing.
(tiling coordinates)
Note:
– To use the max file you need to use at 3dsmax 2015
– Units: Millimeter
– Clean Topology (quad mesh)
– You Can Add Turbo Smooth
If you have any problems for setting up the models,
send me a message here or via avatar.group.ad@gmail.com

Formats
3ds Max 2015 +Fbx+Obj+Blender 2.9 + Maya 2018
Render
vray, corona, standard
Size
360 MB
Style
Modern
Name
New Plant High detail Strelitzia Nicolai
Last Updated
May 21, 2023
Dimensions - Width x Length x Height
Height: 1000cm x 900cm x 800cm x 750cm x 700cm
Polygons
Vertices
927000
Article Tags:
detail
·
high
·
Nicolai
·
Plant
·
strelitzia
·
Tree
Article Categories:
Plant