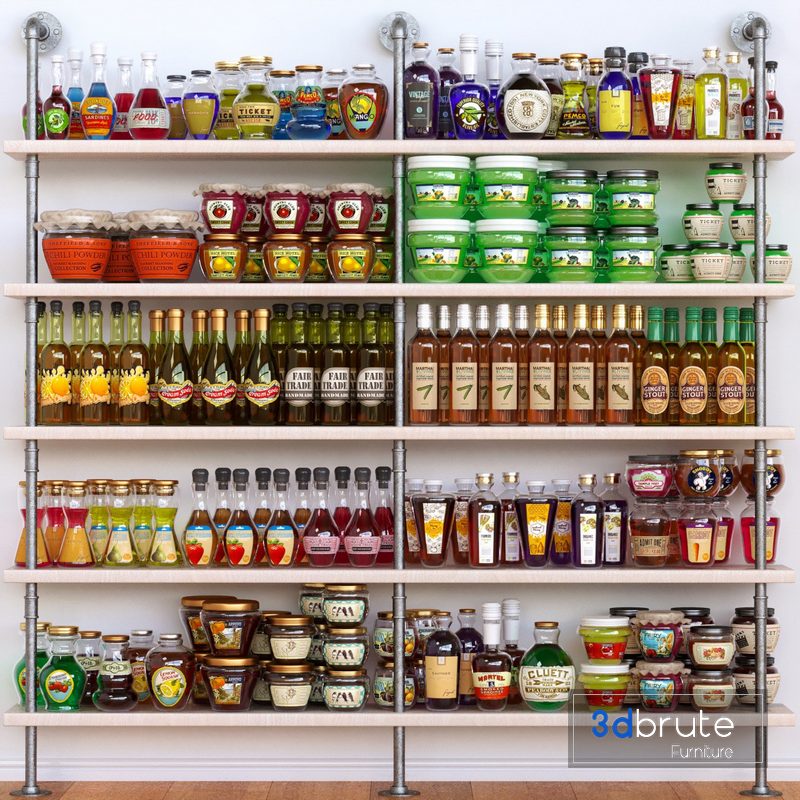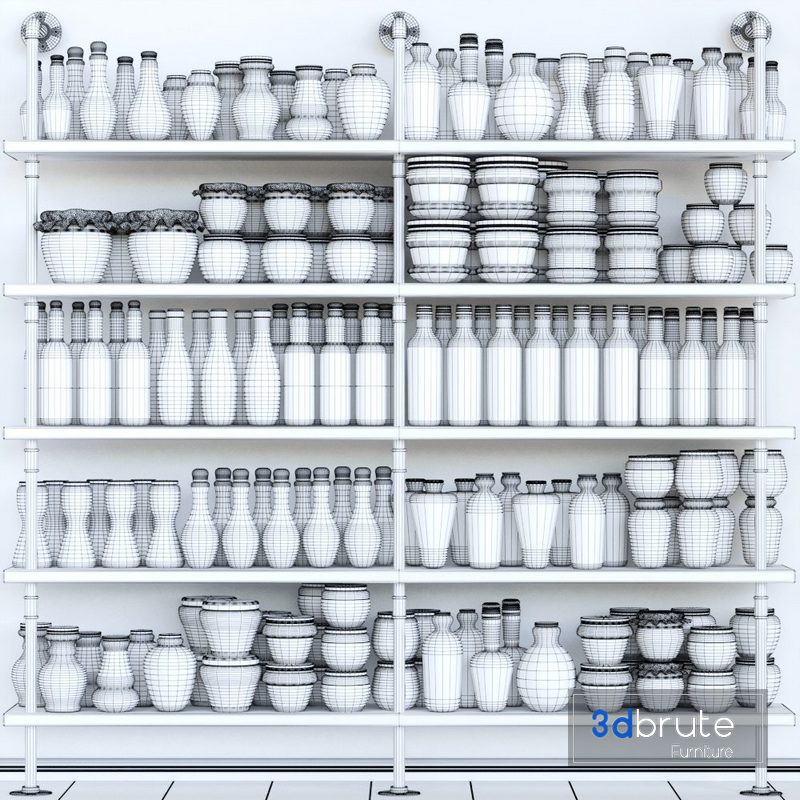 Description:
3d model – Rack with bottles and cans, of different filling, perfect for filling shelves, kitchens, shops, bars and other places where you need to put a beautiful product.
All models and materials are logically named, grouped and located along the center of coordinates.
Render was done using Corona renderer 2.0 There are two Max files in the archive with customized materials for Corona renderer and Vray the weight of one scene (max file) is 32 mb.
height: 1920 Length: 1920 width: 240
Polygons: 1032813 points: 780397


StoreShelf

File size

30 MB
Version
3ds max 2013 Vray+Corona+obj
Article Tags:
bottle
·
canned food
·
cereals
·
coffee food
·
conservation
·
cookies
·
decor
·
filling
·
flour
·
Food
·
glass
·
goods
·
goods for the store
·
jar
·
ketchup
·
Kitchen
·
liquid
·
packaging
·
peas
·
pipe
·
products
·
rack
·
sauce
·
seaming
·
set
·
shelf
·
Shop
·
showcase
·
spices
·
Supermarket
·
tomato
·
wine
Article Categories:
Other