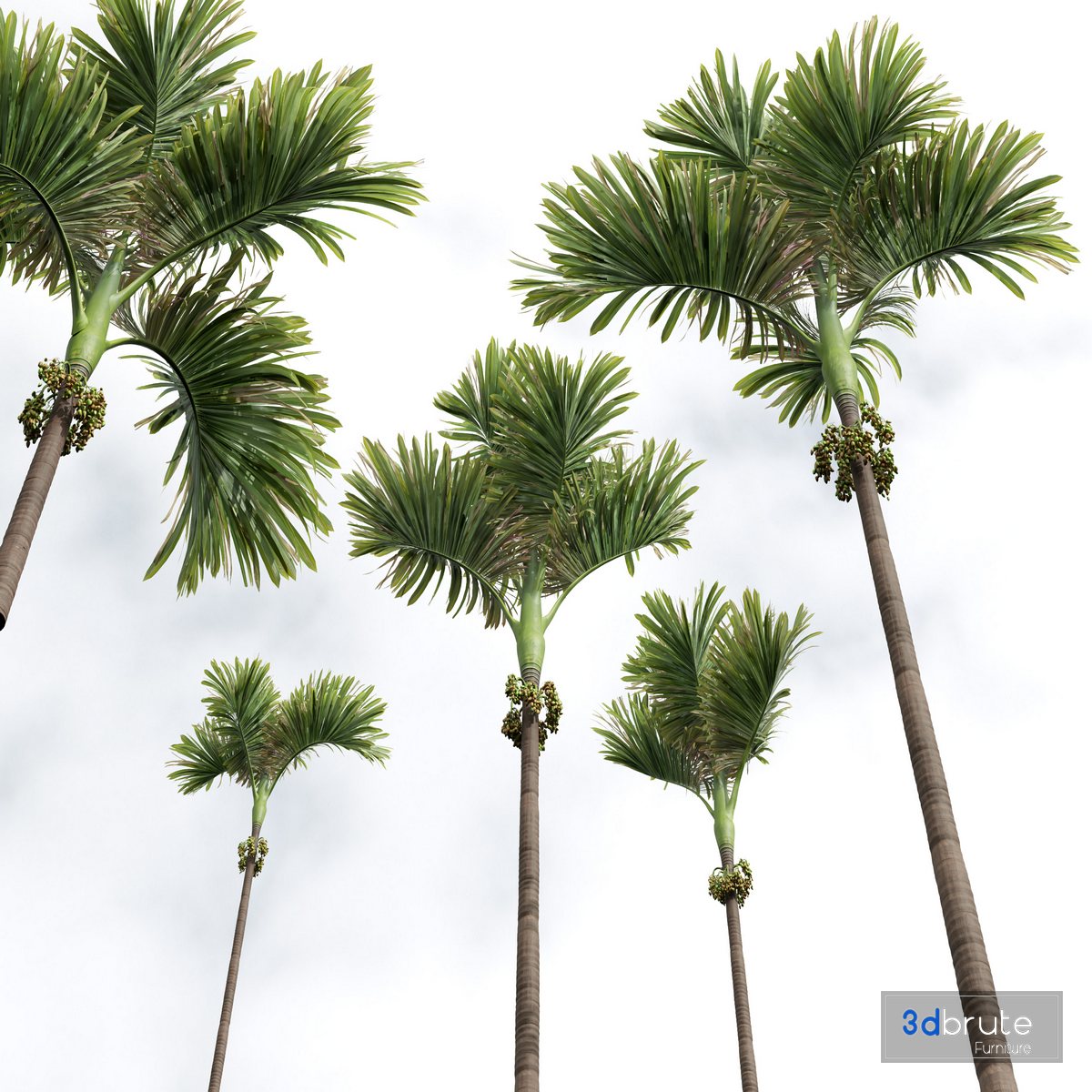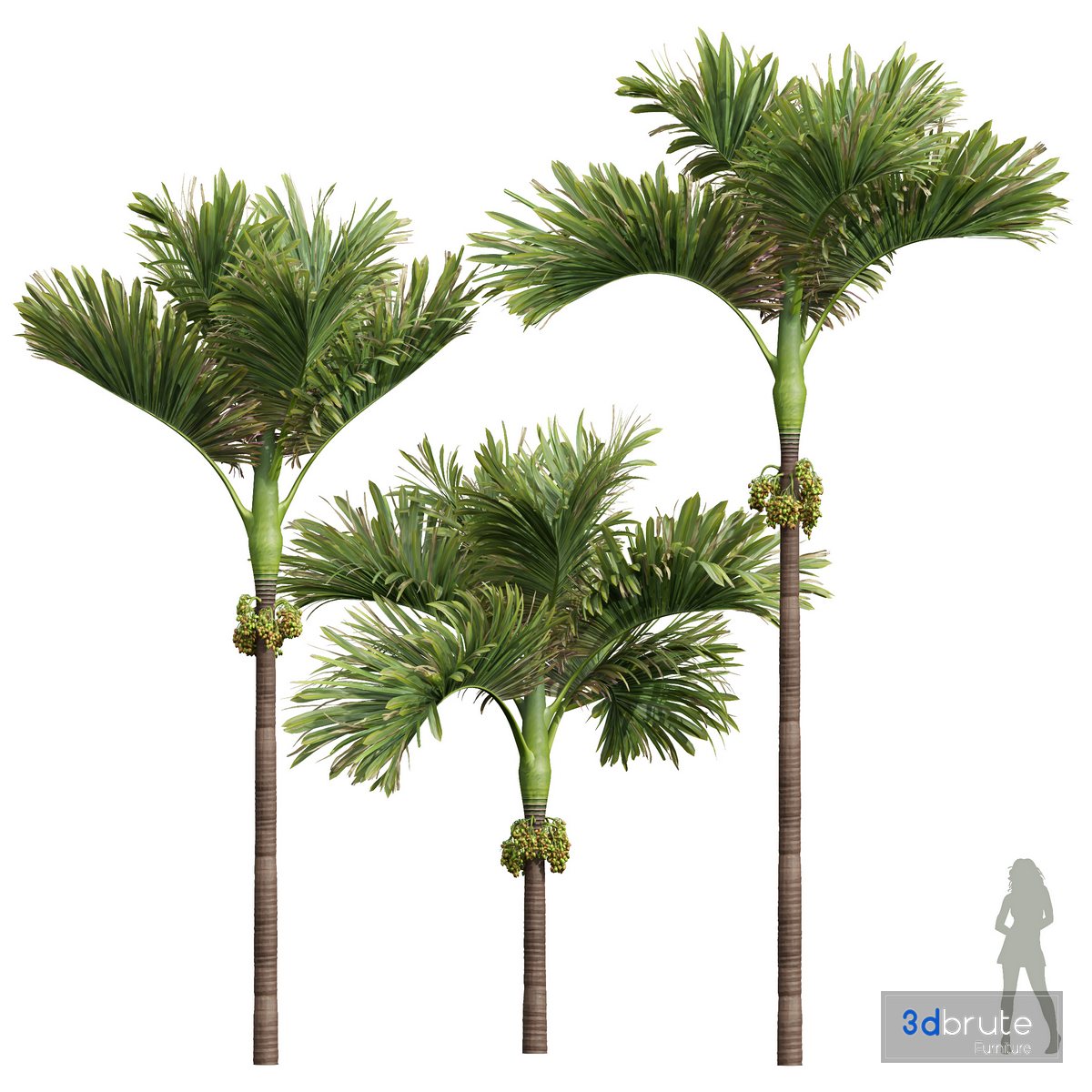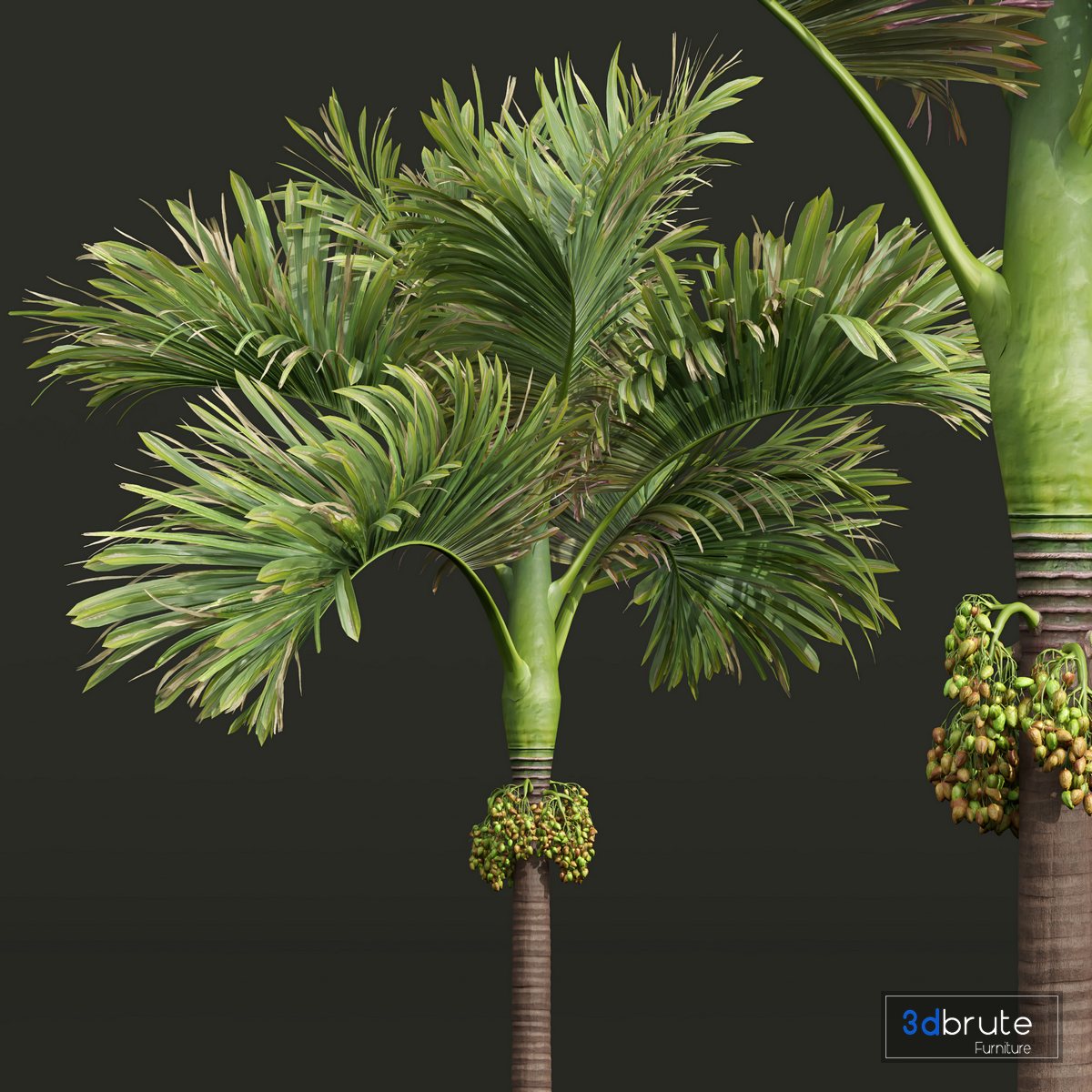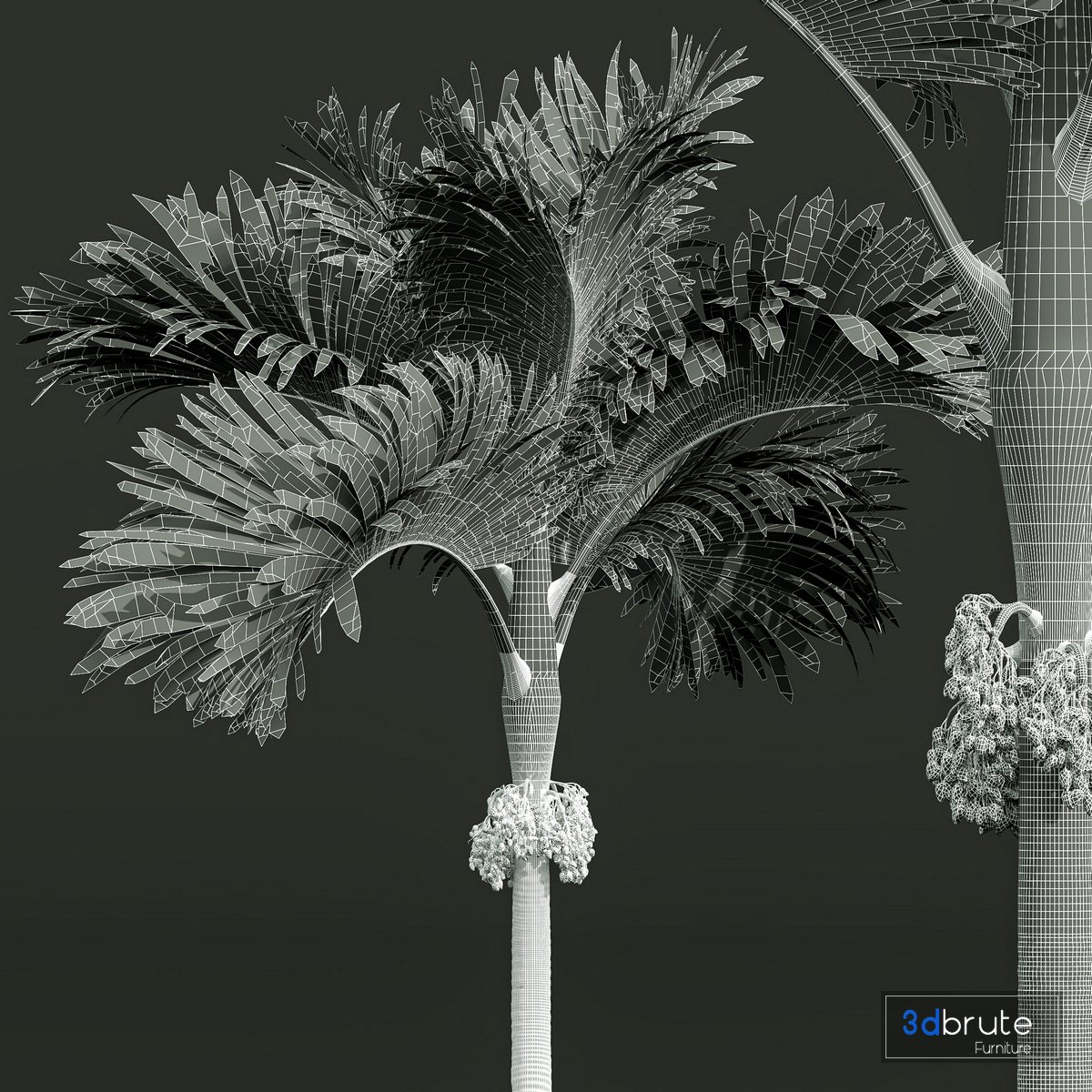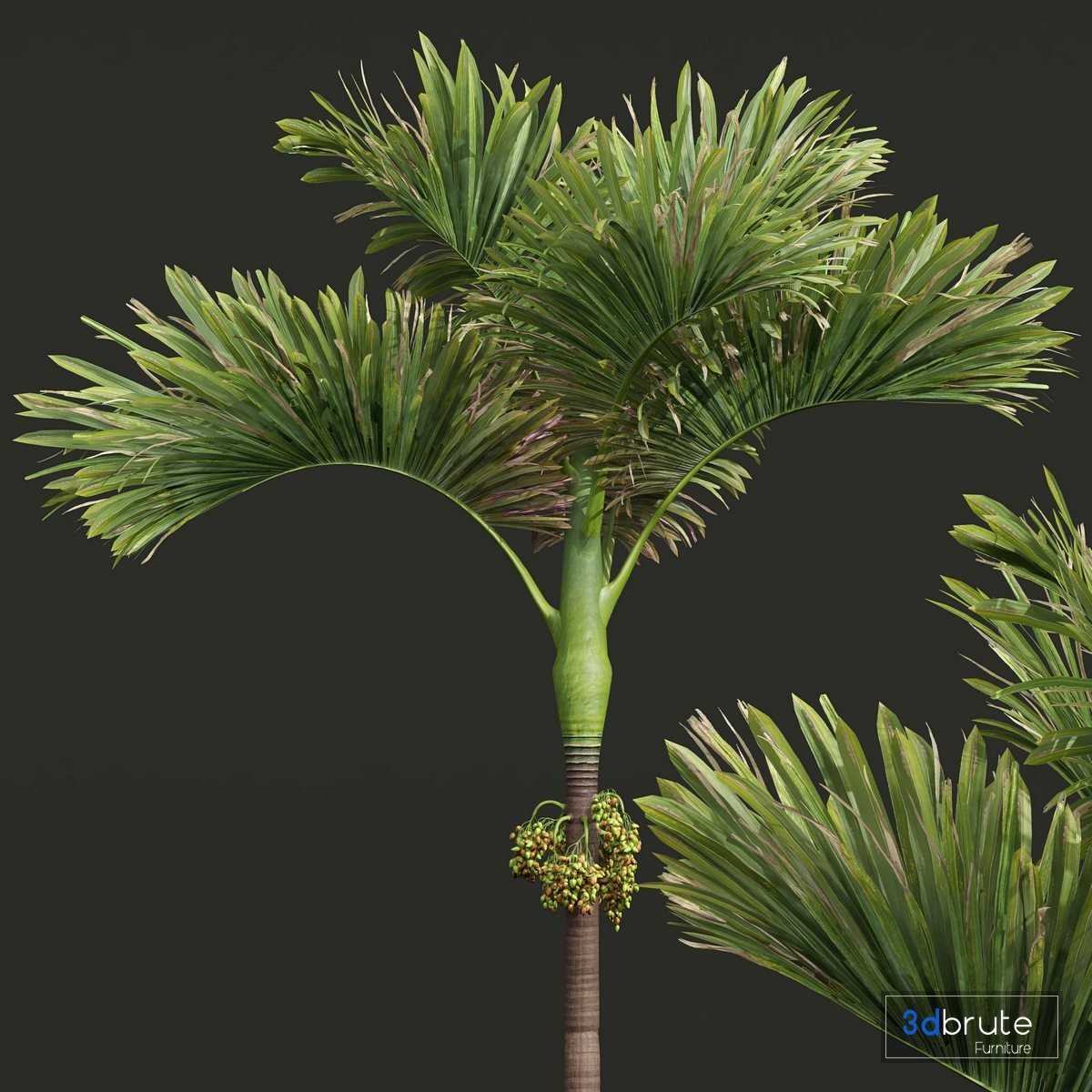 Description:
New Plant High detail Areca Catechu Decorative Garden Fruit
Areca catechu is a species of palm which grows in much of the tropical Pacific, Asia, and parts of east Africa. The palm is believed to have originated in the Philippines , but is widespread in cultivation and is considered naturalized in southern China (Guangxi, Hainan, Yunnan), Taiwan, India, Bangladesh, the Maldives, Sri Lanka, Cambodia, Laos, Thailand, Vietnam , Malaysia, Indonesia, New Guinea, many of the islands in the Pacific Ocean, and also in the West Indies.
Common names in English include areca palm, areca nut palm, betel palm, betel nut palm, Indian nut, Pinang palm and catechu.In English this palm is called the betel tree because its fruit, the areca nut, is often chewed along with the betel leaf, a leaf from a vine of the family Piperaceae.
3 Different 3D models in the scene
Height: 9000mm & 6500mm & 10000mm
1- Materials is archive (material library)
– Corona mtl + Vray mtl + Standard mtl
2-Polys: 596k + Verts: 879k
3- 4K texture + 4K material
4- JPEG (texture), MAX , OBJ + MTL
5- 3dmodels: MAX + OBJ
6- Corona render (Renderer Engine-MAX + FBX)
– Scanline render (Renderer Engine-OBJ)
7- Models has unwrapped overlapping and
maps supported traditional 3ds Max texturing.
(tiling coordinates)
Note:
– To use the max file you need to use at 3dsmax 2015
– Units: Millimeter
– Clean Topology (quad mesh)
– You Can Add Turbo Smooth
If you have any problems for setting up the models,
send me a message here or via avatar.group.ad@gmail.com

| | |
| --- | --- |
| The price does not include VAT (depending on each country) | |
| Formats | 3ds max 2015 (Cororna) + OBJ |
| Render | |
| Size | 81.6 MB |
| Style | Modern |
| Name | New Plant High detail Areca Catechu Decorative Garden Fruit |
| Create Date | September 16, 2022 |
| Product ID | 245960 |
| Dimensions - Width x Length x Height | |
| Polygons | |
| Vertices | |
Article Tags:
areca
·
catechu
·
Decorative
·
fern
·
fruit
·
Garden
·
palm
·
Plant
·
Tree
Article Categories:
Tree