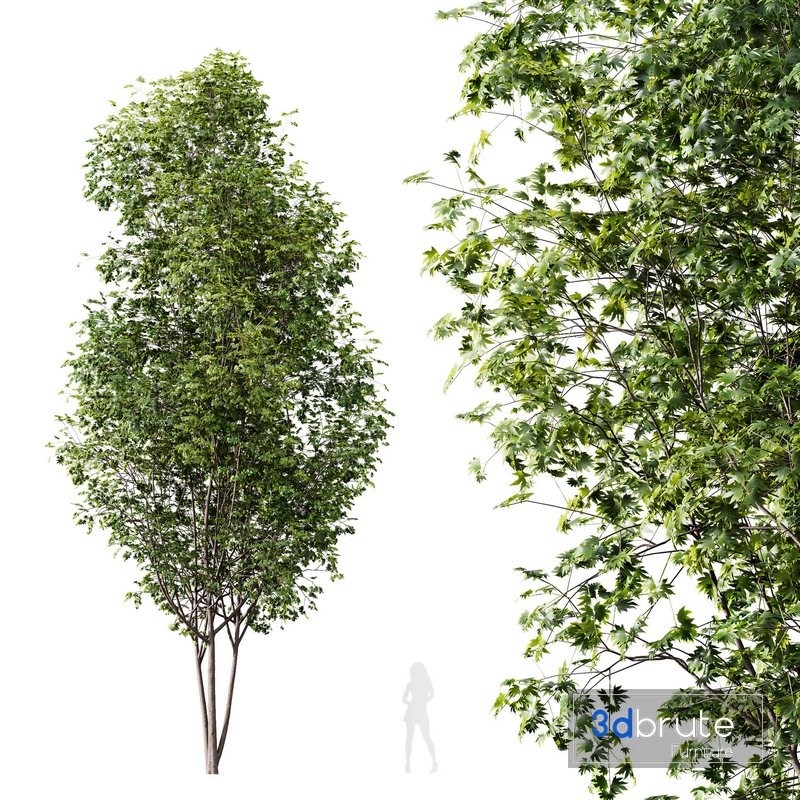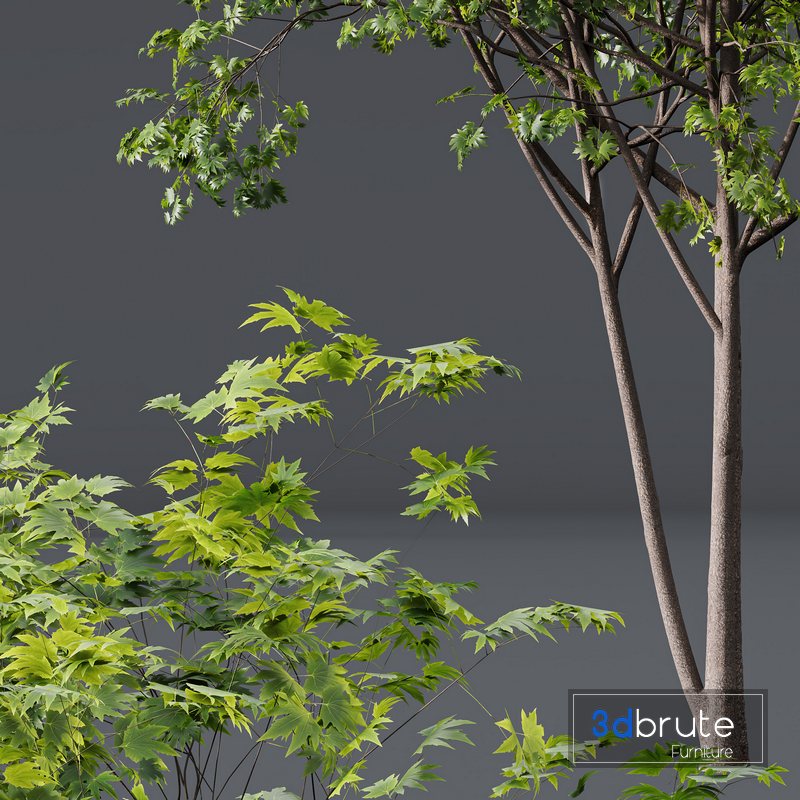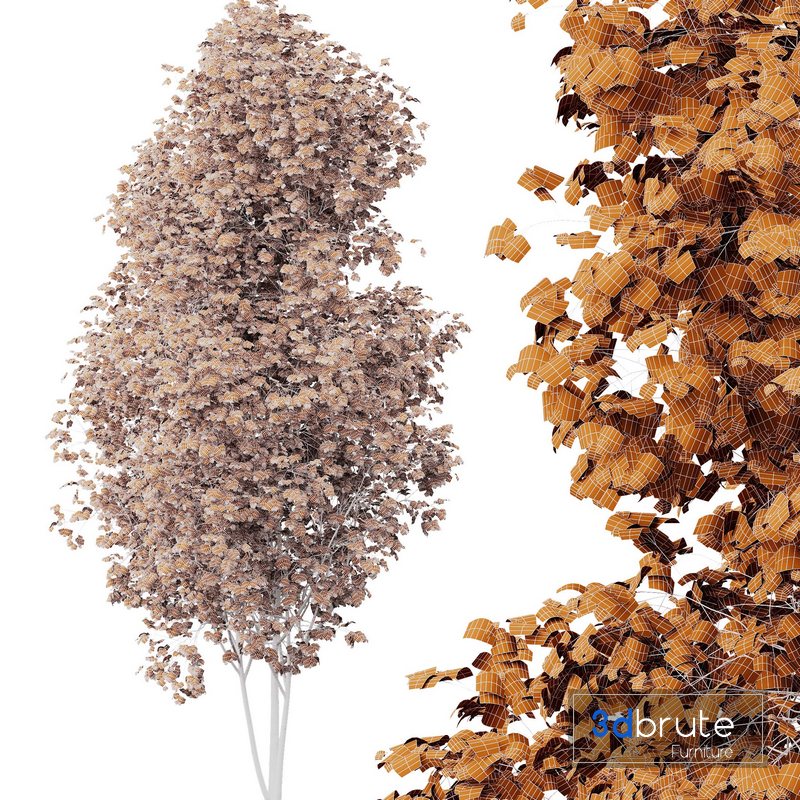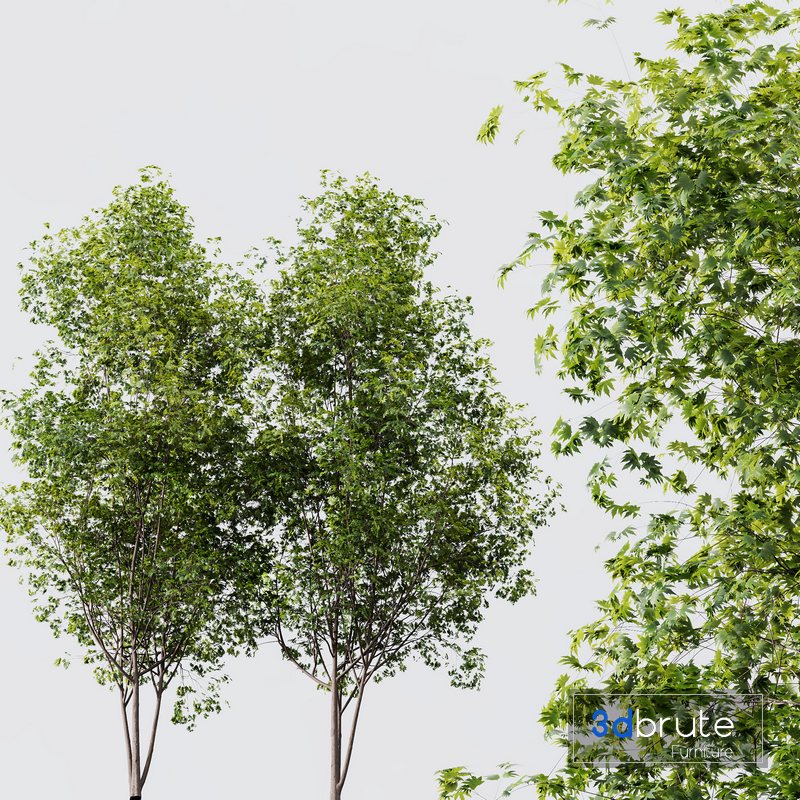 Description:
HQ Plants Acer Saccharinum Tree 13m 02
is a species of maple native to the eastern and central United States and southeastern Canada. It is one of the most common trees in the United States.
The silver maple tree is a relatively fast-growing deciduous tree, commonly reaching a height of 15?€?25 m (49?€?82 ft), exceptionally 35 m (115 ft). Its spread will generally be 11?€?15 m (36?€?49 ft) wide. A 10-year-old sapling will stand about 8 m (26 ft) tall. It is often found along waterways and in wetlands, leading to the colloquial name "water maple".
1 Different 3D models in the scene
Height: 14000mm
1- Materials is archive (material library)
– Corona mtl + Vray mtl + Standard mtl
2-Polys: 704k + Verts: 1077k
3- 4K texture + 4K material
4- JPEG (texture), MAX + OBJ + MTL + FBX2012 + Blender 2.9 + Maya 2018
5- 3dmodels: MAX + OBJ + FBX2012 + Blender 2.9 + Maya 2018
6- Corona render + Vray Render (Renderer Engine-MAX + FBX)
– Scanline render (Renderer Engine-MAX + OBJ)
7- Models has unwrapped overlapping and
maps supported traditional 3ds Max texturing.
(tiling coordinates)
Note:
– To use the max file you need to use at 3dsmax 2015
– Units: Millimeter
– Clean Topology (quad mesh)
– You Can Add Turbo Smooth
If you have any problems for setting up the models,
send me a message here or via avatar.group.ad@gmail.com

| | |
| --- | --- |
| The price does not include VAT (depending on each country) | |
| Formats | 3ds Max 2015+Fbx+Obj + Blender 2.9 + Maya 2018 |
| Render | vray, corona, standard |
| Size | 381 MB |
| Style | Modern |
| Name | HQ Plants Acer Saccharinum Tree 13m 02 |
| Date | June 23, 2023 |
| Product ID | 287451 |
| Dimensions - Width x Length x Height | Height: 1400cm |
| Polygons | |
| Vertices | 1077000 |
| Product link | |
Article Tags:
Acer
·
plants
·
Saccharinum
·
Tree
Article Categories:
Tree