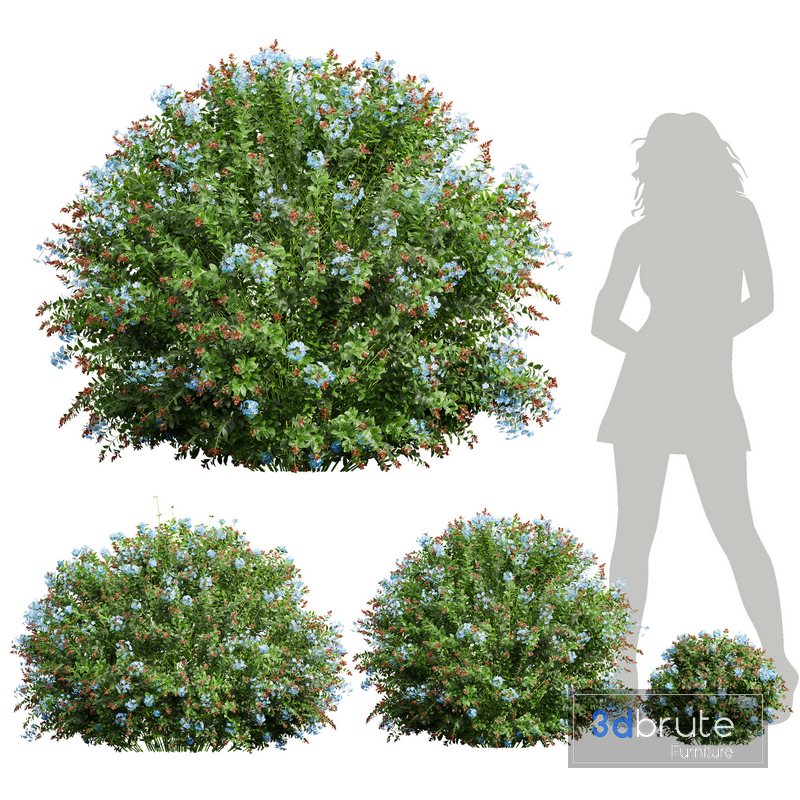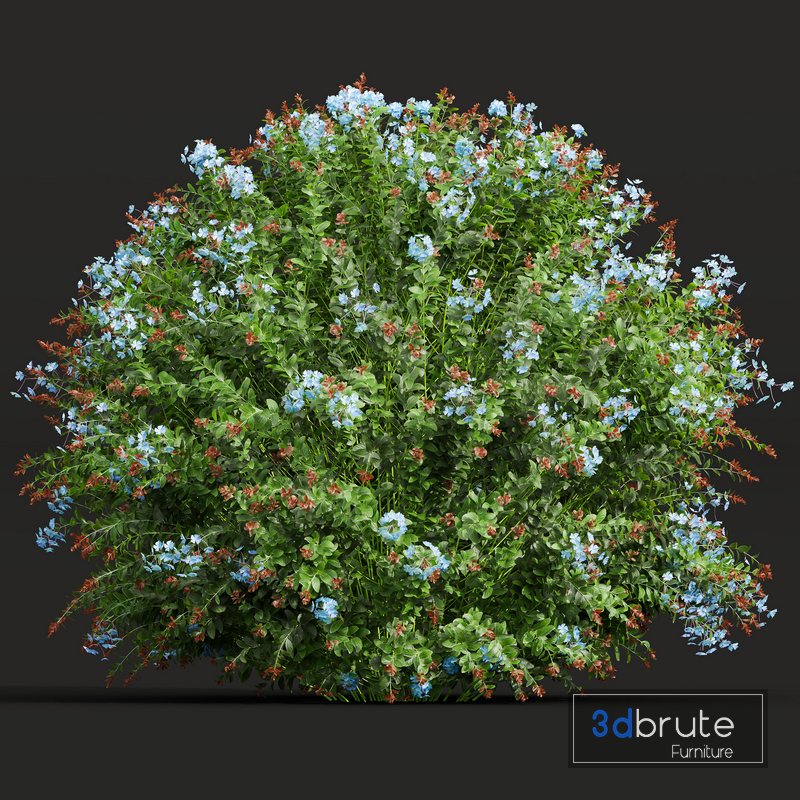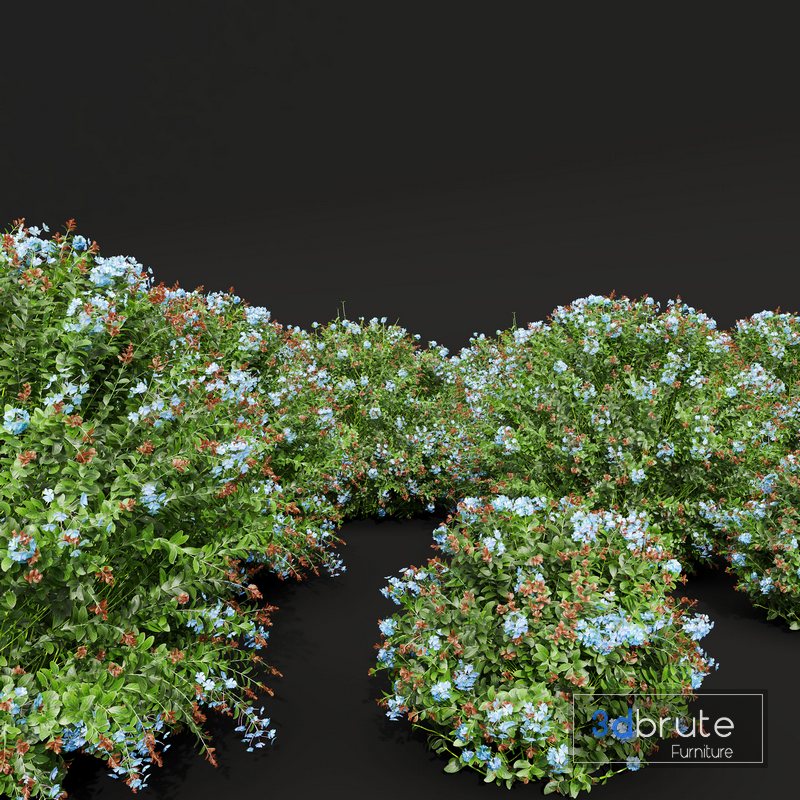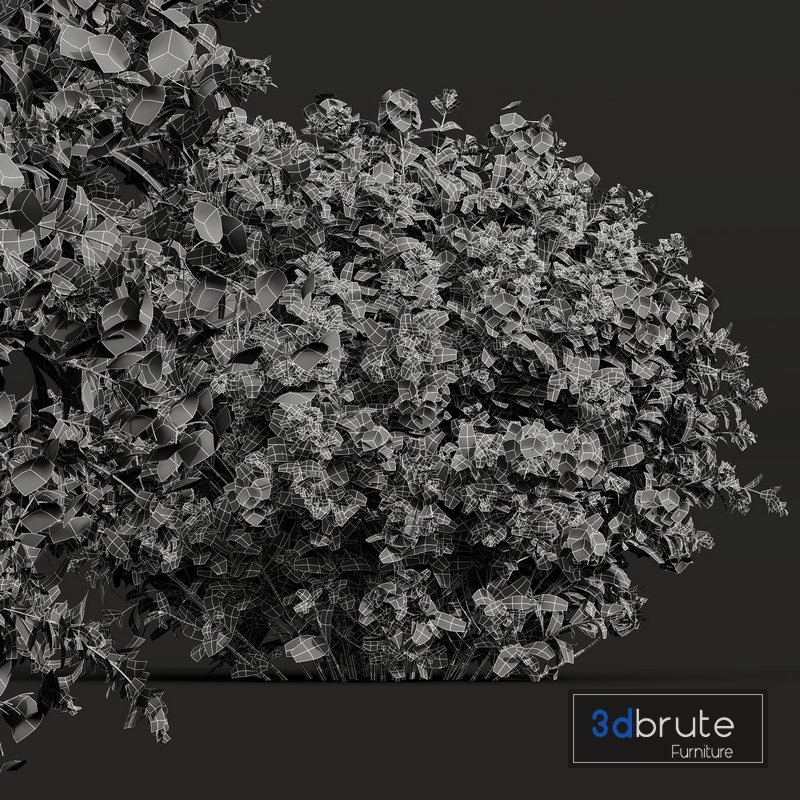 Description:
New Plant Ceratostigma Plumbaginoides Bleiwurz Bush
Ceratostigma plumbaginoides, commonly called plumbago or leadwort, is a wiry, mat-forming perennial which spreads by rhizomes to form an attractive ground cover. Typically grows 6-10″ tall on generally erect stems rising from the rhizomes. Oval to obovate, shiny, medium green leaves (to 2″ long) turn bronze-red in autumn. Terminal clusters of 5-petaled, gentian blue flowers (1/2 to 3/4″ diameter) appear above the foliage over a long summer to frost bloom period. Flowers resemble those of woodland phlox
Genus name comes from the Greek words keras meaning a horn and stigma from the hornlike projection on the stigma of the flower.
3 Different 3D models in the scene
Height: 700mm & 600mm & 200mm
Big Preview:
https://s24.picofile.com/file/8452855734/01.png
https://s25.picofile.com/file/8452855768/02.png
https://s24.picofile.com/file/8452855818/03.png
https://s24.picofile.com/file/8452855826/04.png
1- Materials is archive (material library)
– Corona mtl + Vray mtl + Standard mtl
2-Polys: 1032k + Verts: 1702k
3- 4K texture + 4K material
4- JPEG (texture), MAX, OBJ + MTL + FBX 2012
5- 3dmodels: MAX + OBJ + FBX 2012
6- Corona render + Vray (Renderer Engine-MAX + FBX)
– Scanline render (Renderer Engine-MAX + OBJ)
7- Models has unwrapped overlapping and
maps supported traditional 3ds Max texturing.
(tiling coordinates)
Note:
– To use the max file you need to use at 3dsmax 2015
– Units: Millimeter
– Clean Topology (quad mesh)
– You Can Add Turbo Smooth
If you have any problems for setting up the models,
send me a message here or via avatar.group.ad@gmail.com

| | |
| --- | --- |
| The price does not include VAT (depending on each country) | |
| Formats | 3ds Max 2015+Fbx+Obj |
| Render | vray, corona, standard |
| Size | 325 MB |
| Style | Modern |
| Name | New Plant Ceratostigma Plumbaginoides Bleiwurz Bush |
| Date | July 27, 2023 |
| Product ID | 292853 |
| Dimensions - Width x Length x Height | Height: 70cm x 60cm x 20cm |
| Polygons | |
| Vertices | 1702000 |
| Product link | |
Article Tags:
bleiwurz
·
bush
·
ceratostigma
·
Plant
·
plumbaginoides
Article Categories:
Bush