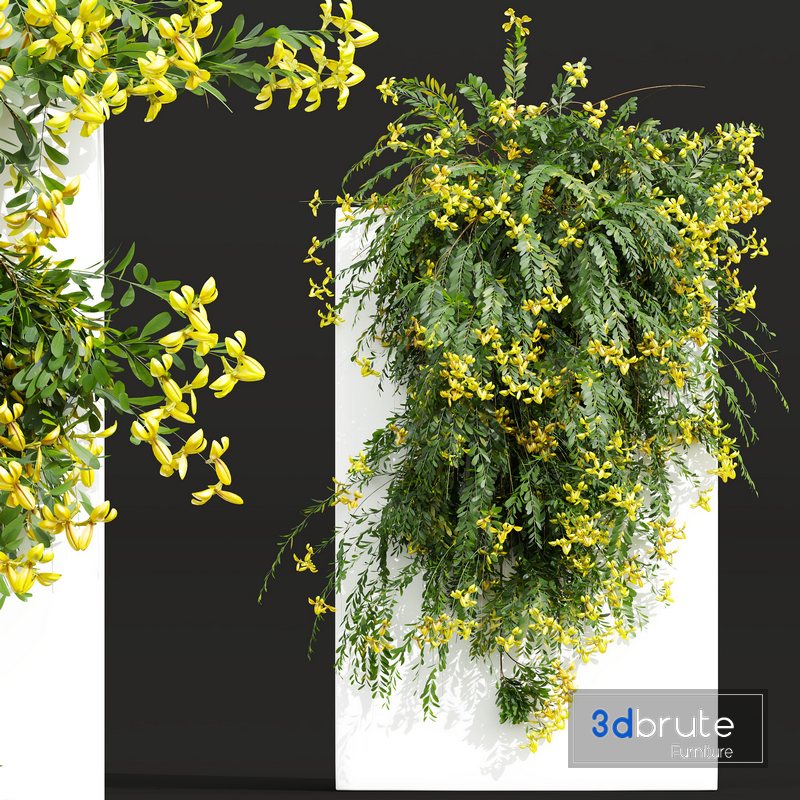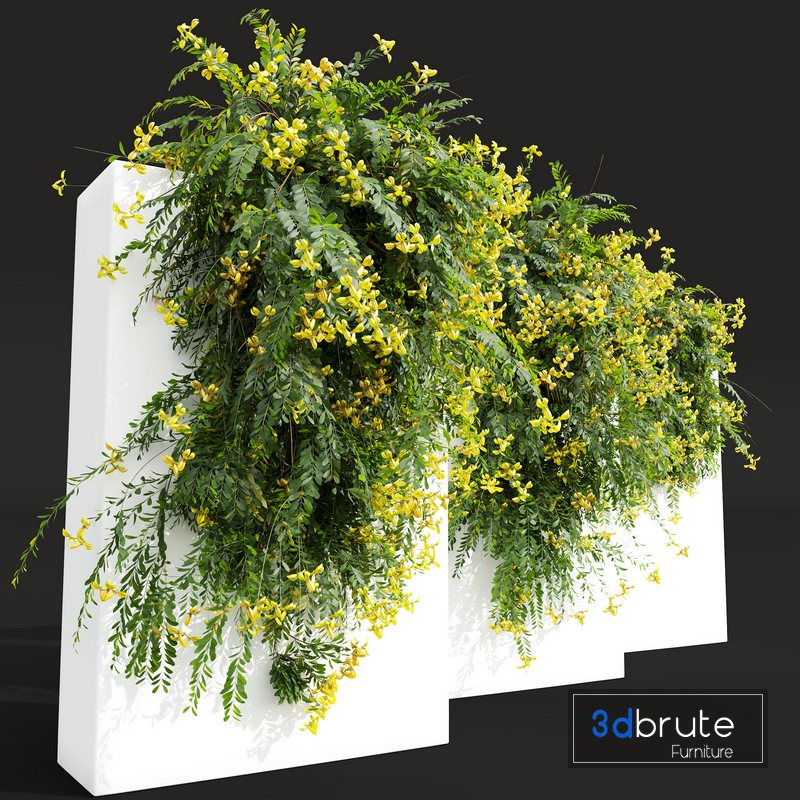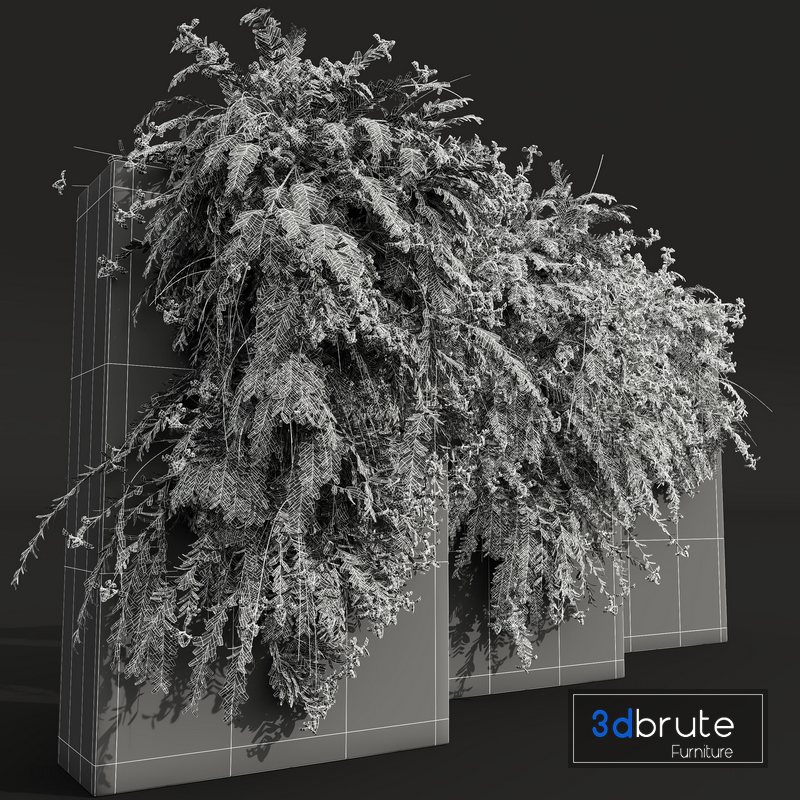 Description:
New Plant Coronilla Valentina Glauca Wall
Coronilla valentina subsp. glauca 'Citrina' will light up a sheltered position with an abundance of lemon-yellow, pea-like blooms. Flowering from December through to mid spring, the sweetly scented blooms make this a useful shrub for bringing color to those dull winter days. The small blue-green foliage is evergreen, providing a fine backdrop for its fragrant display.
This versatile shrub is perfectly hardy in most UK locations, but performs particularly well in a sheltered, sunny spot, even in difficult coastal areas. Its compact, rounded habit makes it ideal for borders and patio containers . alternatively train it as a wall shrub for a spectacular upright display that can attain a height of 180cm (6′) with careful training. Height and spread when grown as free standing shrub: 90cm (36″). Height when grown as wall trained shrub: Up to 180cm (6′).
3 Different 3D models in the scene
Height: 1000mm & 1600mm & 1600mm
Big Preview:
https://s24.picofile.com/file/8452491276/01.png
https://s24.picofile.com/file/8452491292/02.png
https://s25.picofile.com/file/8452491300/03.png
1- Materials is archive (material library)
– Corona mtl + Vray mtl + Standard mtl
2-Polys: 942k + Verts: 2032k
3- 4K texture + 4K material
4- JPEG (texture), MAX, OBJ + MTL + FBX 2012 + Blender 2.9
5- 3dmodels: MAX+OBJ + FBX 2012 + Blender 2.9
6- Corona render + Vray (Renderer Engine-MAX + FBX)
– Scanline render (Renderer Engine-MAX + OBJ)
7- Models has unwrapped overlapping and
maps supported traditional 3ds Max texturing.
(tiling coordinates)
Note:
– To use the max file you need to use at 3dsmax 2015
– Units: Millimeter
– Clean Topology (quad mesh)
– You Can Add Turbo Smooth
If you have any problems for setting up the models,
send me a message here or via avatar.group.ad@gmail.com

| | |
| --- | --- |
| The price does not include VAT (depending on each country) | |
| Formats | 3ds Max 2015+Fbx+Obj + Blender 2.9 |
| Render | vray, corona, standard |
| Size | 390 MB |
| Style | Modern |
| Name | New Plant Coronilla Valentina Glauca Wall |
| Date | June 23, 2023 |
| Product ID | 287473 |
| Dimensions - Width x Length x Height | Height: 100cm x 160cm x 160cm |
| Polygons | |
| Vertices | 2032000 |
| Product link | |
Article Tags:
coronilla
·
Flower
·
glauca
·
Plant
·
valentina
·
WALL
Article Categories:
Fitowall