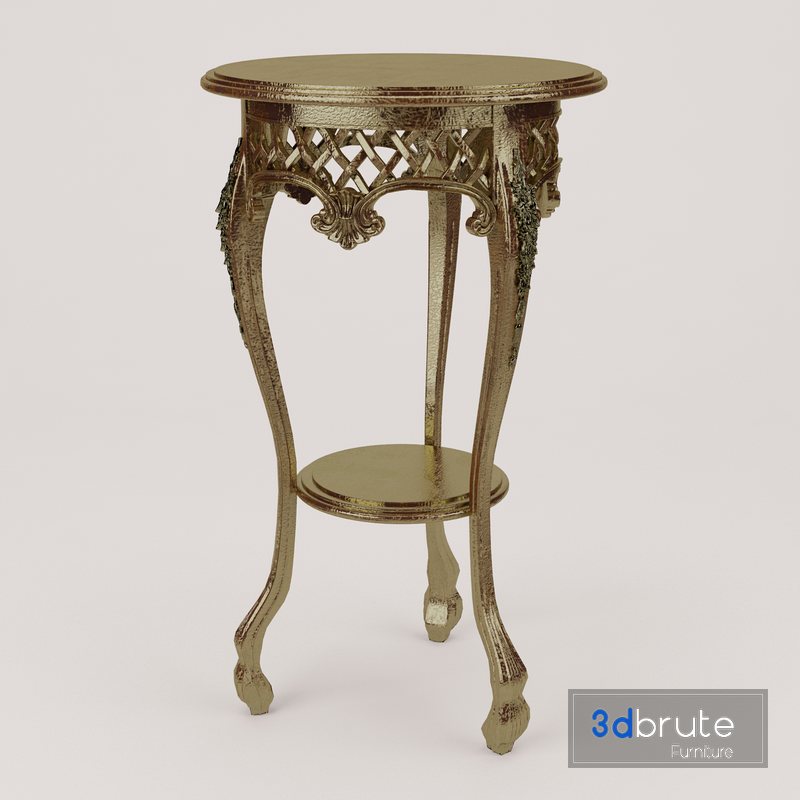 Description:
Photorealistic and high quality detailed 3d models. Good quality, every detail is excellent for close-up renders.
The model is based on the company manufacturers original dimensions and technical data.
Excellent for interior renderings.
The files are 3ds Max 2011, obj, fbx.
All textures and materials are included and setted.
The 3ds Max 2011 version is optimized for V-Ray.
Real-world scale (Millimeters).
Please see more on profile dowloads.

Formats
3ds Max 2011, obj, fbx.
Render
Size
88.1 MB
Style
Classic
Name
Vase Stand by Modenese Interiors
Last Updated
February 10, 2022
Dimensions - Width x Length x Height
Polygons
Vertices
Article Tags:
classic
·
classic console table
·
classic style
·
italian furniture
·
luxury barocco
·
luxury furniture
·
modenese
·
table
·
Vase
·
vase stand
Article Categories:
Table