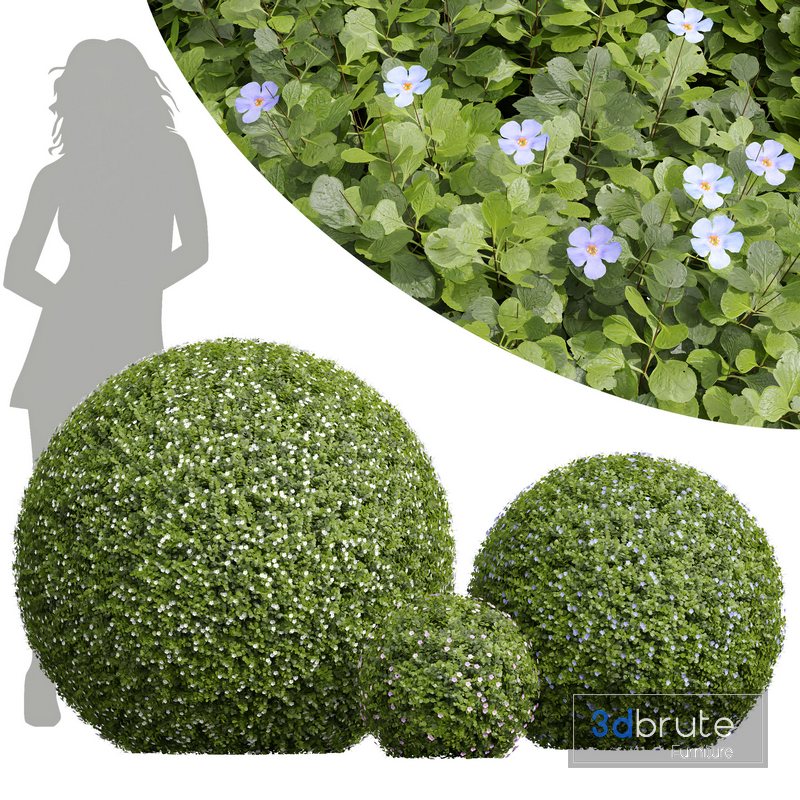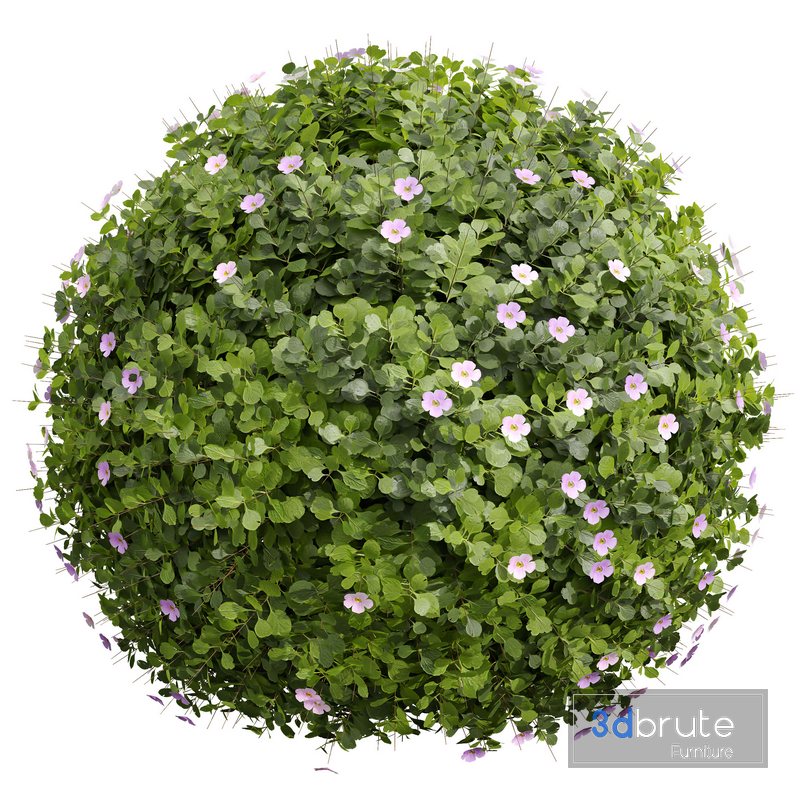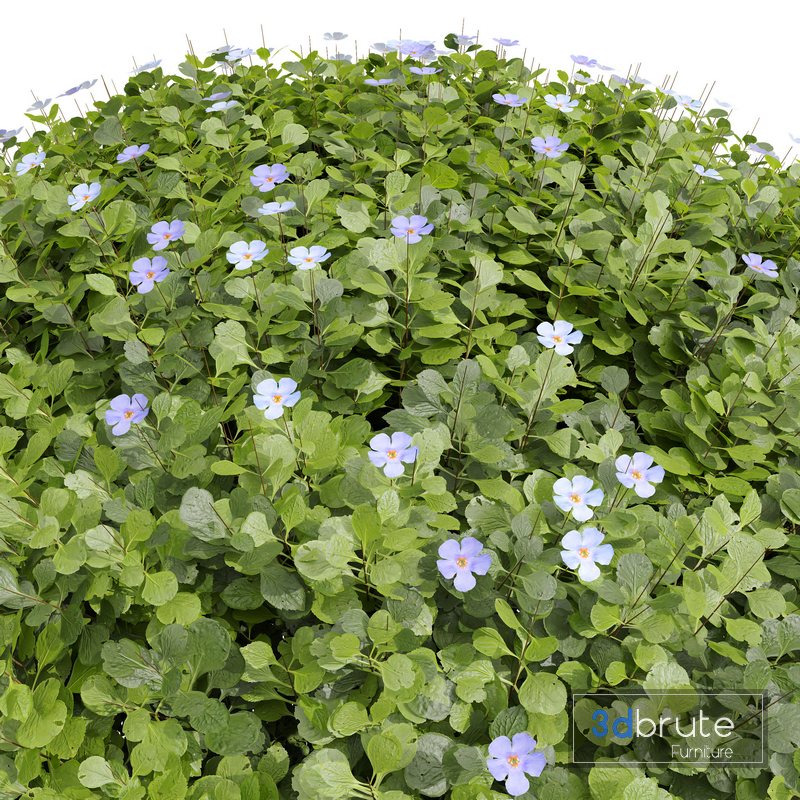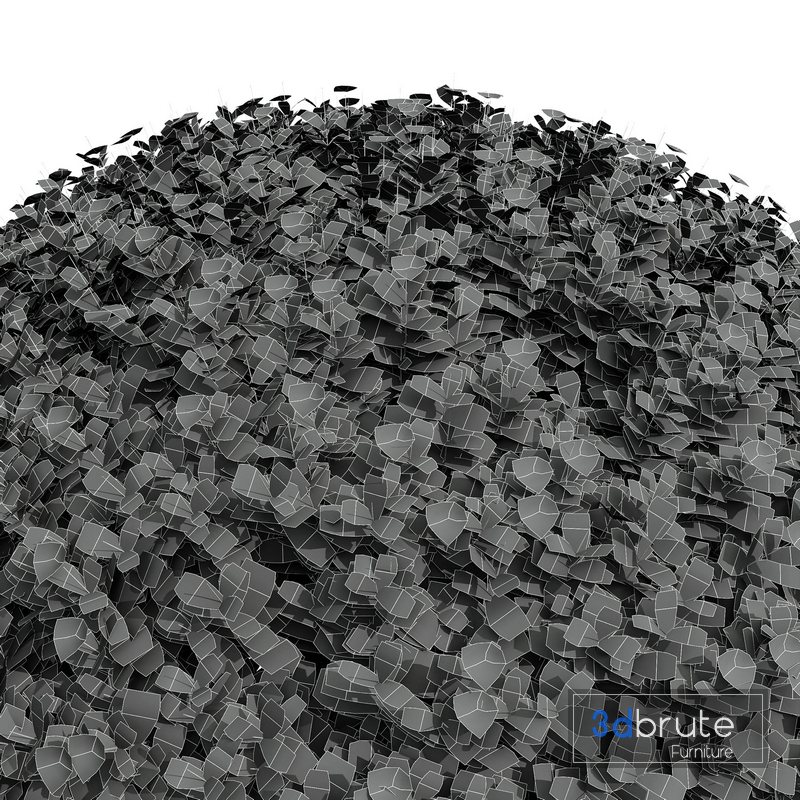 Description:
New Plant Bacopa Diffusa Sutera Sphere
Sutera is a genus of annual and perennial flowering plants and shrubs of the family Scrophulariaceae mainly confined to Africa.
Sutera cordata was named Manulea cordata in 1800 by Thunberg. Bentham renamed it Chaenostoma in 1836, Kuntze changed it to Sutera in 1891 on the grounds of synonymy.[clarification needed] In 1994 Hilliard considered the two names subgenera of Sutera, but in 2005 Kornhall and Bremer separated the two again, placing S. cordata in Chaenostoma.
3 Different 3D models in the scene
Height: 1100mm & 700mm & 400mm
Big Preview:
https://s25.picofile.com/file/8452767634/01.png
https://s25.picofile.com/file/8452767650/02.png
https://s24.picofile.com/file/8452767668/03.png
1- Materials is archive (material library)
– Corona mtl + Vray mtl + Standard mtl
2-Polys: 956k + Verts: 2723k
3- 4K texture + 4K material
4- JPEG (texture), MAX, OBJ + MTL + FBX 2012
5- 3dmodels: MAX + OBJ + FBX 2012
6- Corona render (Renderer Engine-MAX + FBX)
– Scanline render (Renderer Engine-OBJ)
7- Models has unwrapped overlapping and
maps supported traditional 3ds Max texturing.
(tiling coordinates)
Note:
– To use the max file you need to use at 3dsmax 2015
– Units: Millimeter
– Clean Topology (quad mesh)
– You Can Add Turbo Smooth
If you have any problems for setting up the models,
send me a message here or via avatar.group.ad@gmail.com

| | |
| --- | --- |
| The price does not include VAT (depending on each country) | |
| Formats | 3ds Max 2015+Fbx+Obj |
| Render | vray, corona, standard |
| Size | 317 MB |
| Style | Modern |
| Name | New Plant Bacopa Diffusa Sutera Sphere |
| Date | July 27, 2023 |
| Product ID | 292847 |
| Dimensions - Width x Length x Height | Height: 110cm x 70cm x 40cm |
| Polygons | |
| Vertices | 2723000 |
| Product link | |
Article Tags:
bacopa
·
Diffusa
·
Plant
·
sphere
·
Sutera
·
Tree
Article Categories:
Bush