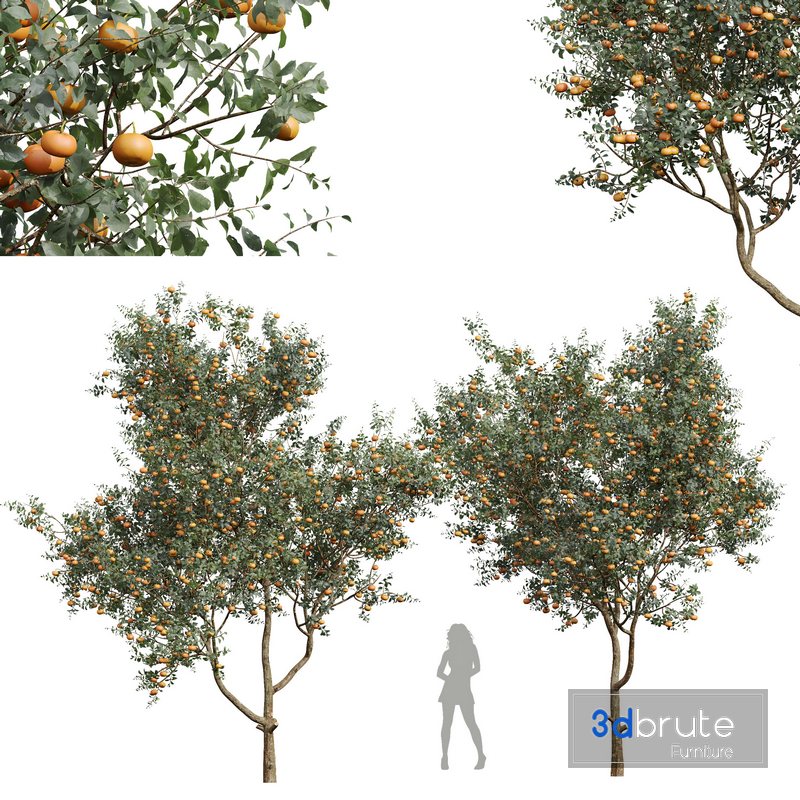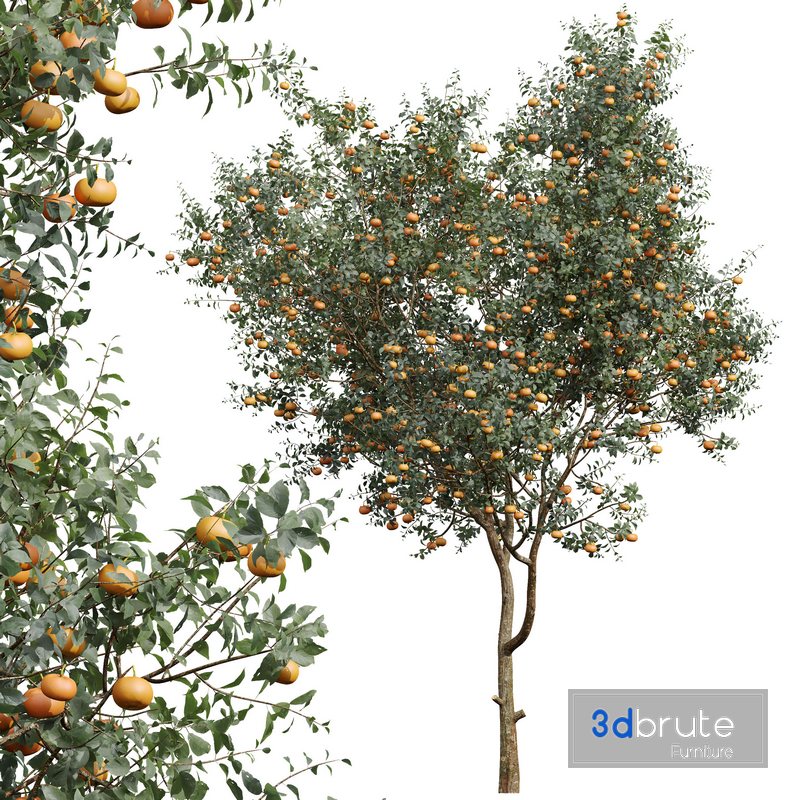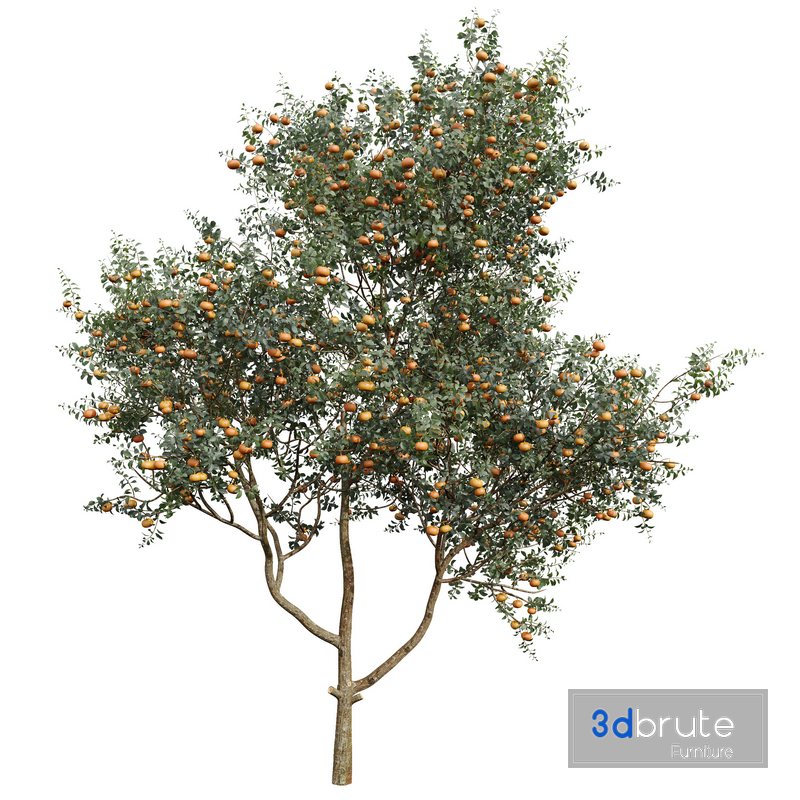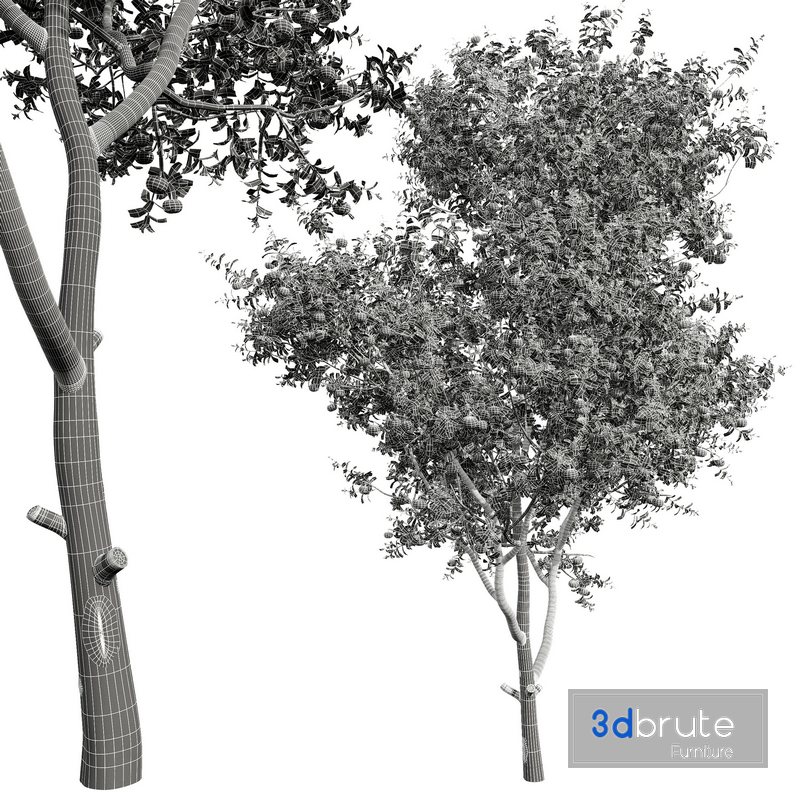 Description:
New Plant Citrus Dancy Mandarin Tangerine
The Dancy tangerine (zipper-skin tangerine, kid-glove orange) is one of the oldest and formerly most popular American citrus varieties, but is now rarely sold.
The Dancy originated in 1867, as a seedling grown by Colonel Francis L. Dancy. It was called tangerine because its parent, the Moragne tangerine, was believed to come from Morocco.
It has an intense, medium-sweet flavor, and its juice is more strongly-flavoured than orange juice. It is known (and sometimes named) for its loose, pliable peel, which is mainly orange flavedo, with very little bitter white mesocarp (also called albedo or pith). This allows the peel to be eaten fresh and used to flavor dishes like tangerine beef. The Dancy may be a pure mandarin, unlike many commercial citrus cultivars, which are hybrids.
2 Different 3D models in the scene
Height: 6300mm & 6300mm
Big Preview:
https://s24.picofile.com/file/8452413200/01.png
https://s24.picofile.com/file/8452413218/02.png
https://s24.picofile.com/file/8452413226/03.png
1- Materials is archive (material library)
– Corona mtl + Vray mtl + Standard mtl
2-Polys: 985k + Verts: 1368k
3- 4K texture + 4K material
4- JPEG (texture), MAX, OBJ + MTL + FBX 2012
5- 3dmodels: MAX + OBJ + FBX 2012
6- Corona render + Vray (Renderer Engine-MAX + FBX)
– Scanline render (Renderer Engine-MAX + OBJ)
7- Models has unwrapped overlapping and
maps supported traditional 3ds Max texturing.
(tiling coordinates)
Note:
– To use the max file you need to use at 3dsmax 2015
– Units: Millimeter
– Clean Topology (quad mesh)
– You Can Add Turbo Smooth
If you have any problems for setting up the models,
send me a message here or via avatar.group.ad@gmail.com

| | |
| --- | --- |
| The price does not include VAT (depending on each country) | |
| Formats | 3ds Max 2015+Fbx+Obj |
| Render | vray, corona, standard |
| Size | 242 MB |
| Style | Modern |
| Name | New Plant Citrus Dancy Mandarin Tangerine |
| Date | June 23, 2023 |
| Product ID | 287467 |
| Dimensions - Width x Length x Height | Height: 630cm x 630cm |
| Polygons | |
| Vertices | 1368000 |
| Product link | |
Article Tags:
citrus
·
dancy
·
mandarin
·
Plant
·
tangerine
·
Tree
Article Categories:
Tree